Dear Friends,

We have just closed our books for 2022, and we are excited to share with you the impact you made in the lives of many in Israel! Your generosity and support towards our ministry projects and initiatives helped us raise a total of $1,173,730. This enabled us to provide aid to more than 5,374 individuals in need.

We are thrilled to announce that this year we were able to increase our aid by over 50% from the previous year, thanks to your contributions! With this increase, we were able to provide more than $358,538 in additional support to those who needed it most.

In 2022, we allocated funds to several specific projects, with a total of $1,173,730 in aid given to those in need. Here's where most of the donations were allocated:
$819,000 was allocated to medical and emergency needs, including mobile shelters and 15 locking systems posted in the southern region, as well as aid to Ukrainian refugees.
$282,170 was given to families in need, out of which $112,191 was given to terror survivors.
$38,433 was allocated to education.
$34,127 was given to Holocaust survivors.
Your support helped us provide 62 mobile shelters in the southern region of Israel to protect families from rocket attacks, making a significant difference in the lives of those in vulnerable areas. In total, from the beginning of this project in May 2021 until December 2022, 99 shelters were donated, thanks to your generosity.

It brings us joy to share that among those who received aid were 912 Holocaust Survivors, 1,186 Terror Survivors, 552 children (who received backpacks and educational activities), and 2,724 families who received gift cards and food baskets.

We are grateful for your support, which made this possible. Your contributions are instrumental in allowing us to continue our essential work in Israel, making a significant difference in the lives of those in need. We are honored to have you as part of our team, and we cannot thank you enough for your consistent prayers and support.

We look forward to what the future holds as we continue to work towards fulfilling the calling ahead of us.

Our hope for 2023 is to bless more families and provide security to more innocent civilians with 100 more mobile shelters. We continue to rely on your unwavering support. Thank you for choosing to invest in spreading the love of the Lord throughout the Land.

Please watch Barry and Batya's video as they thank you for all that you've done to help us accomplish in 2022!
With a grateful heart and blessings,

Barry & Batya
and the VFI Team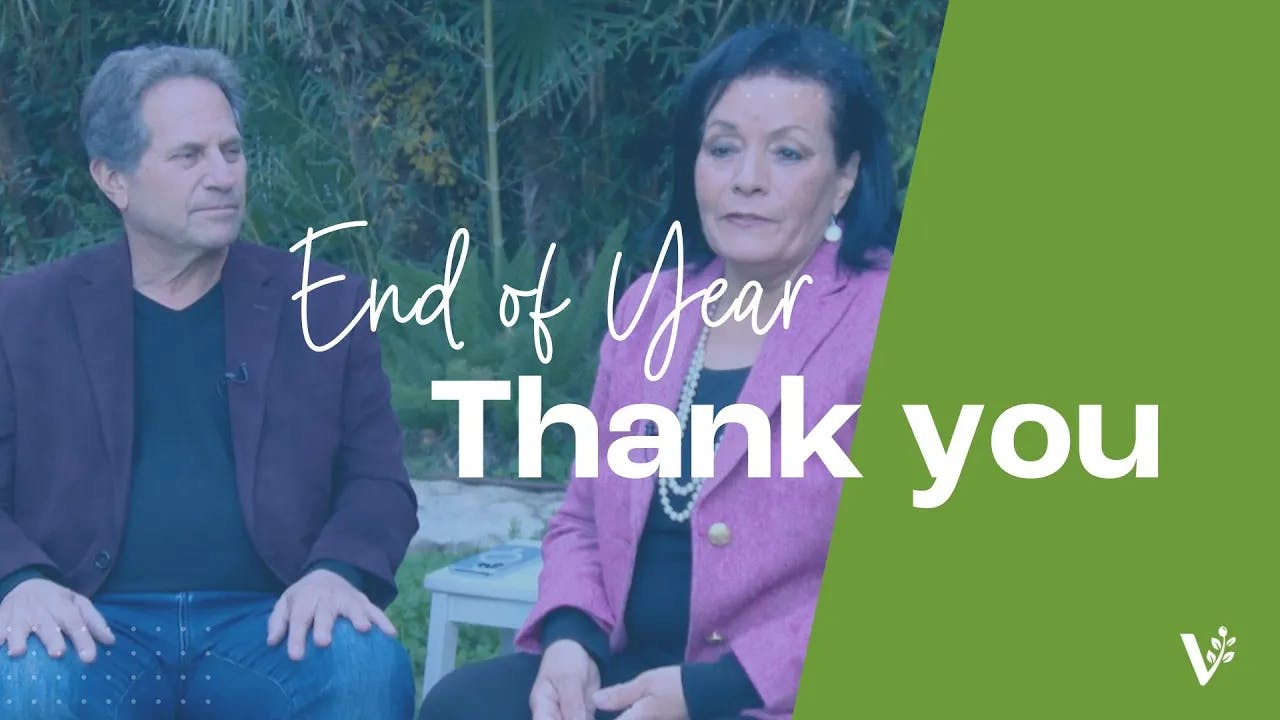 "In all things I have shown you an object lesson—that by hard work one must help the weak, remembering the words of the Lord Yeshua, that He Himself said, 'It is more blessed to give than to receive.'"
Acts 20:35
Recent Related Stories
Read our latest related stories and updates.