THE PAIN OF HUNGER AT PASSOVER
Is it not to share your bread with the hungry, and that you bring to your house the poor who are cast out; when you see the naked, that you cover him, and not hide yourself from your own flesh?
Isaiah 58:7
Dear Friends,

We come to you with blessings and Passover greetings as we find ourselves peeking into springtime, and glimpsing an end to this challenging season.

And while that end may seem near, there is still much work to be done—beyond the immediate health concerns, Israel remains in a state of economic uncertainty as many households struggle to make up for an extended period of lost wages, missed opportunities, and not enough assistance to go around.

But thanks to our wonderful supporters like you, hundreds of families all over the country have just received financial aid from VFI. Among them were: terror survivors, lone soldiers, families in need (including many single-parent families), Holocaust survivors, and new immigrants from Ethiopia and other nations.

The Passover financial vouchers were distributed in several ways to make sure we can reach more people, by post, by hand at the Millennium Center, and by giving in capsules at centralized locations—and while doing so, met many people with heart-breaking stories. Some had suffered trauma while witnessing terror attacks, some are single mothers with health issues. But what they all had in common was a desperate need for help and deep gratitude for the work we are doing.

Here's a story of one of the families:
Keren is a single mother of three children. She lives in a rented apartment and pays full rent. Her children are in daycare. She works at a clothing store and doesn't earn enough money to cover the family's expenses. Since the corona crisis, she was on unpaid leave from work for 5 months. Needless to say, the financial aid she received from VFI was lifesaving.

Would you help us carry on this blessing for others in need, just like Keren?

Consider giving today! Please click the button below to give to this important cause.
A Hunger for Seder in Moscow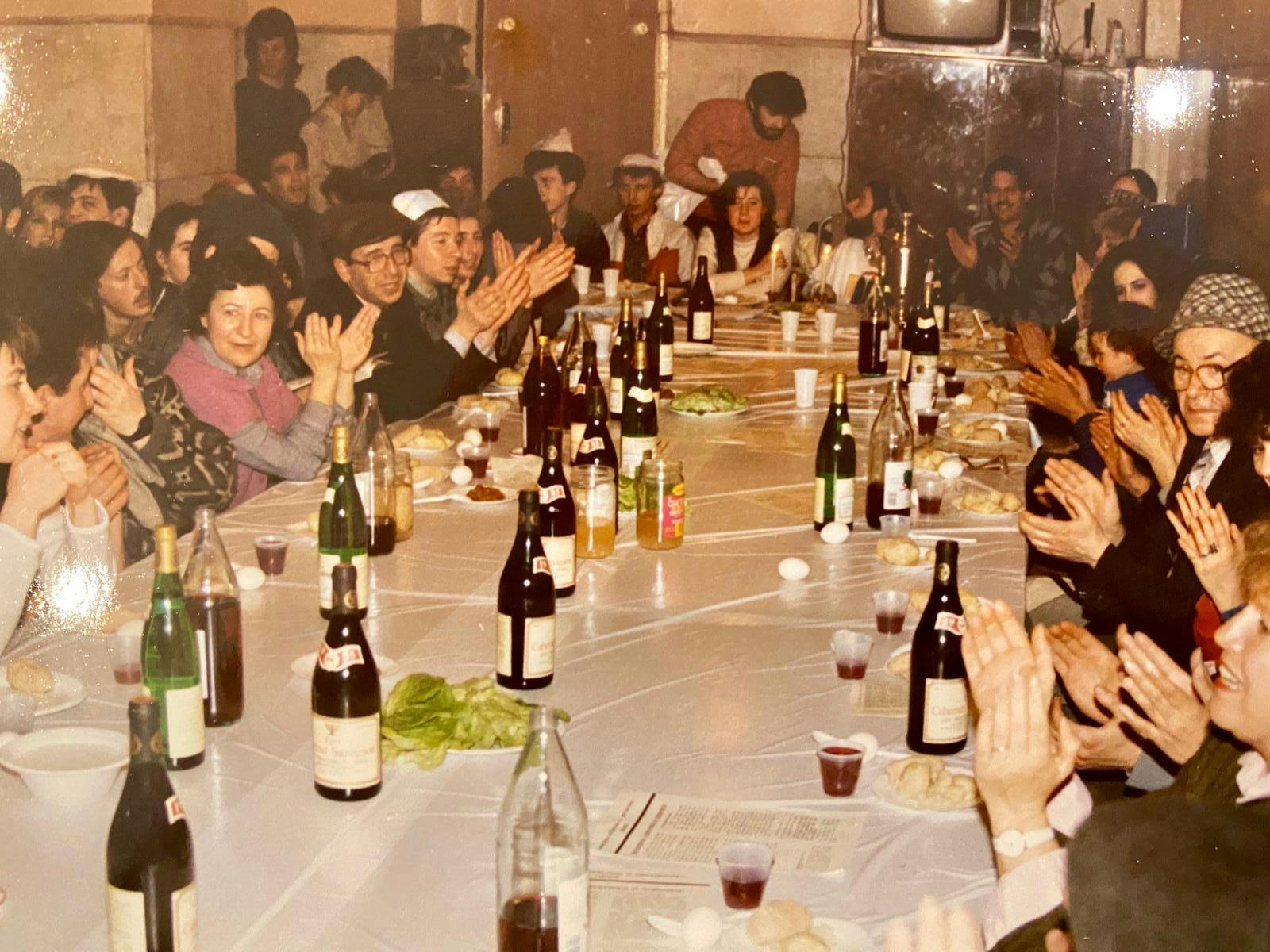 Our first Passover in Moscow was in 1990. We were a group of Israeli believers who came to celebrate Passover with the young adults in the Jewish community. Barry and I (Batya) were with our baby Ariel at the time.

On the evening of Passover, the excitement reached its peak. This was the first time that the Jewish community of Moscow had received permission from the communist government to celebrate in a public gathering. We did not know how many local Jewish people from Moscow would attend the Passover Seder.

We arrived at a place that looked like a makeshift synagogue in a small room that could accommodate an estimated maximum of 60 people. There were long benches and rickety tables covered with a plastic table cloth. The area outside was derelict and deserted.

The place was packed with over 100 people. We joyously handed out packs of chocolate and dates among them so everyone could have some.

When the time for the meal came after the second cup, we were waiting and hoping the meal would be served. We waited and waited—but no meal was coming.

Passover with no proper meal to complete the Passover celebration. Our hearts went out to these people. We were disappointed and could not believe that all those who participated are going to leave the Passover the same way they came to the event—hungry.

All of us felt overjoyed. Emotionally it was a significant experience, to be in a historical event but physically, a tremendous pang of hunger, without the food that is customary during the Passover meal. Thinking back, I was glad we had handed out the chocolate and dates and told myself it was a pity we didn't bring more to share with these people. After all, it was their only food during this Passover Eve.

This experience in Russia stayed strong in my memory, understanding and experiencing that many are lacking what we take for granted.

Vision for Israel is determined to help as many people as possible to have a real meal on their table. No one who celebrates the Passover should ever have to leave the table with hunger pains as those people felt that Passover Seder in Russia.

Blessing to all of you, our dear friends, and Happy Passover!

Shalom,
Barry & Batya
Recent Related Stories
Read our latest related stories and updates.