Life Under Fire: Help Bring Security to Israel
Thursday, April 6, 2023
"Even though I walk through the valley of the shadow of death, I will fear no evil, for you are with me; your rod and your staff, they comfort me."
Psalm 23:4
Dear Friend,

As rocket attacks from Lebanon and Gaza Strip continue to threaten the lives of innocent Israeli citizens, we cannot stand idly by. Since yesterday, during a Passover week that has only just begun, 34 rockets have been launched against Israel from Lebanon alone. Another 44 rockets have been fired at the southern region from the Gaza Strip. This alarming situation hasn't been seen since 2006, which sparked a war in the north of Israel.

The northern region of Israel is filled with tourists visiting and camping, now rushing back to their residences further south due to this imminent danger. As a result, countless families are left exposed and vulnerable, unable to find safety during these terrifying moments.

Vision for Israel has taken swift action to provide mobile bomb shelters in the northern region of Israel. To date, we have successfully installed 102 shelters, with plans to deliver 30 more in the near future. Just last week, we approved 15 bomb shelter sites in the north and another 15 in the south. We are awaiting the manufacturer to deliver and install them.

It is worth mentioning that nearly every town or city in the south, where we have placed bomb shelters, has been targeted by these recent rocket attacks. Through your support, we have saved lives and given hope to those in need.

The Israeli defense and security cabinet is meeting for the first time since February to address the situation. We have spoken with the mayor of one of the towns and the head of security in the region near the Lebanese border. They both shared their assessment of the situation and expressed their gratitude for our efforts at Vision for Israel.

With the Iron Dome System intercepting many rockets, still, two persons were injured by shrapnel, and others were treated for shock, but thankfully, no one was killed. We must continue to stand with Israel and provide protection during these trying times.

Your generosity can make all the difference in the lives of those who face constant danger. With each mobile shelter costing $12,000, every dollar counts. We implore you to stand with us and help protect innocent lives from the ongoing threat of rocket attacks.

Click HERE and select "Medical & Disaster Relief" to donate and make a difference.

As we enter this season of reflection and renewal, let us stand united in our efforts to bring comfort and security to those in need.

May we have a peaceful and quiet Pesach.


Chag Sameach,

Barry Segal
"Be strong and courageous. Do not be afraid or terrified because of them, for the LORD your God goes with you; he will never leave you nor forsake you."
Deuteronomy 31:6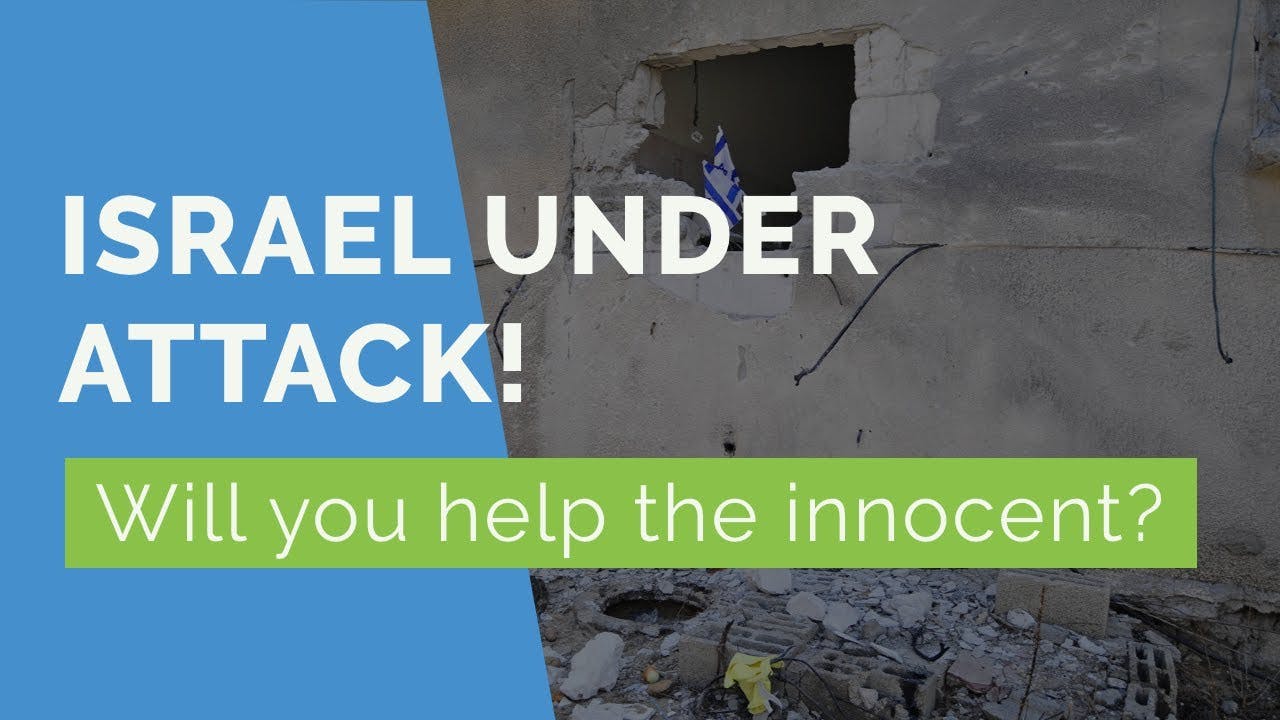 Recent Related Stories
Read our latest related stories and updates.