Discover the life-changing impact of our initiatives in the first quarter of the year! From musical mornings for Holocaust refugees to mobile shelters in Israel, we're creating brighter futures for those who need it most. Your support fuels the hope we bring to the world.
A Symphony of Joy for Holocaust Refugees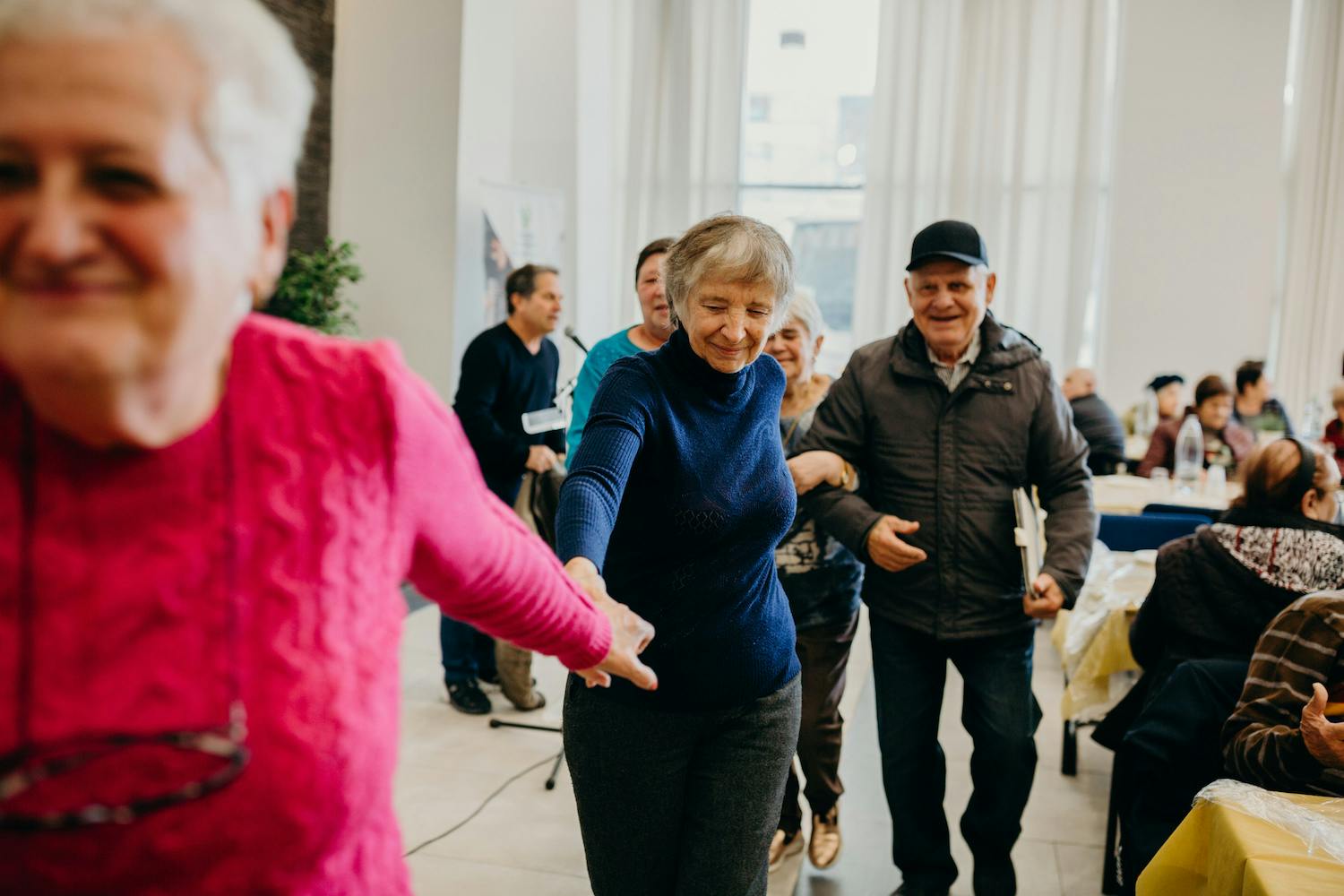 We recently hosted 50 Holocaust refugees from the former USSR and Eastern Europe at the Millennium Center. Barry and Batya greeted them with music, singing, and dancing before serving quality sandwiches, hot and cold drinks, and a variety of delicious desserts. Each guest received a warm duvet for the winter, bringing smiles to their faces and filling their hearts with love and hope.
Expanding Security with More Mobile Shelters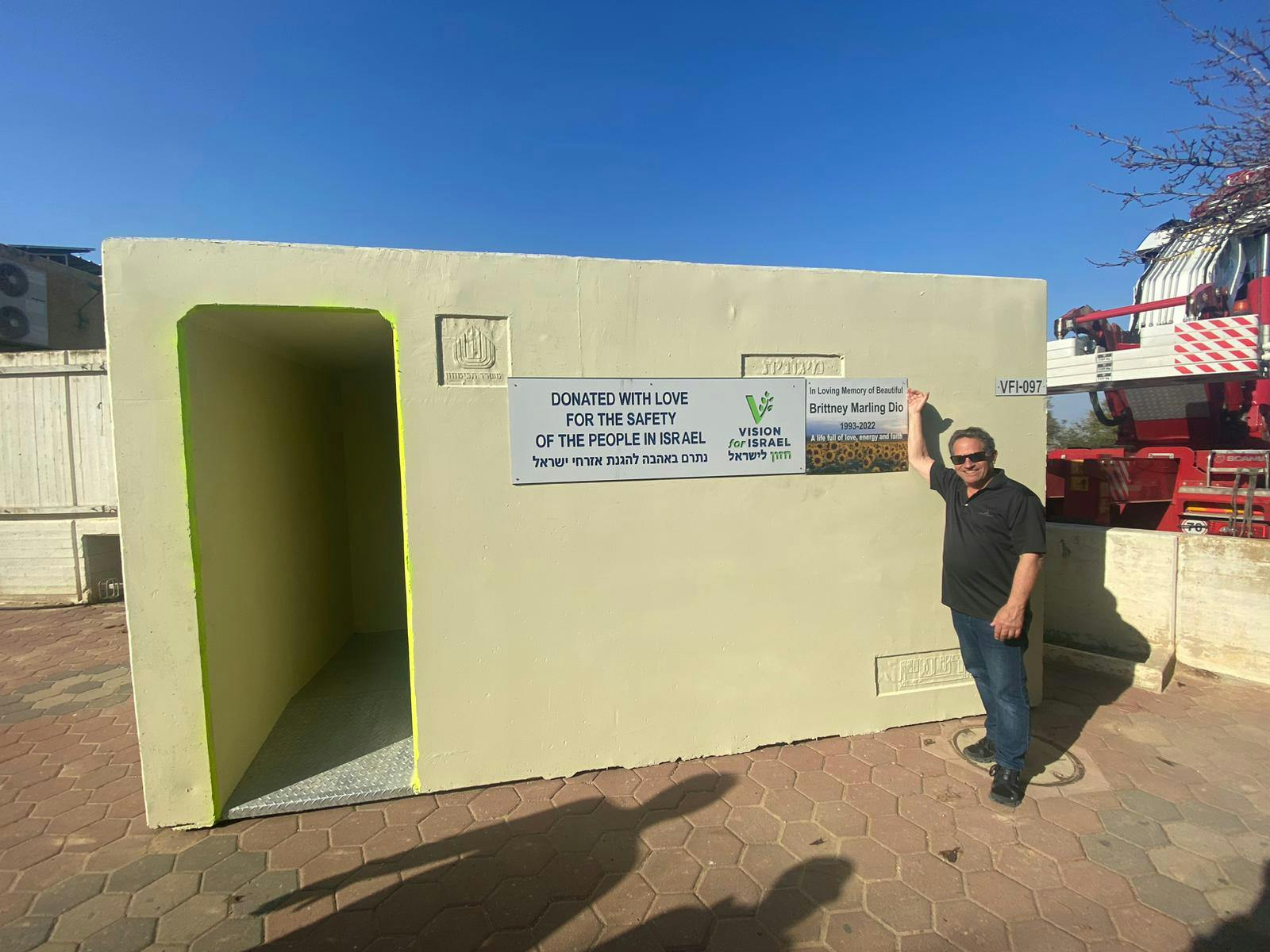 To protect the residents of the southern cities, towns, and settlements from sudden rocket attacks, we've placed nine additional mobile shelters in southern Israel. Until now, we've provided 102 shelters, with plans to raise more funds for this essential project to ensure the safety and security of Israel's residents.
"Come, my people, enter your chambers, and shut your doors behind you; hide yourself, as it were, for a little moment, until the indignation is past."
Isaiah 26:20
Wrapping Holocaust Survivors in Warmth this Winter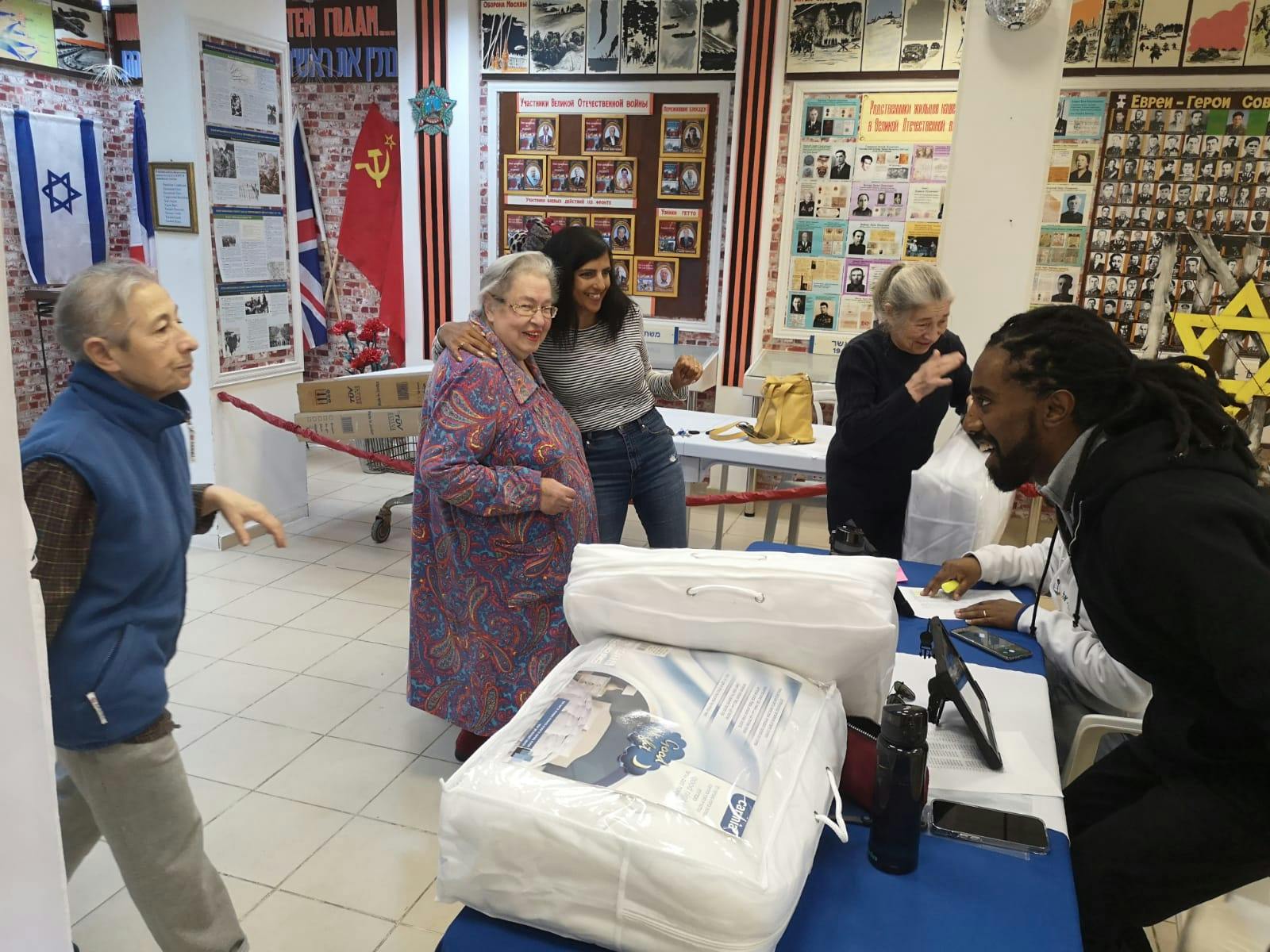 To honor the resilience of Holocaust survivors, we distributed warm duvets to 168 survivors living in a housing cluster and over 100 others residing nearby. We were moved by their stories and are grateful to provide comfort during cold winter nights. Their families expressed heartfelt appreciation for our efforts.
Welcoming Tour Groups to the Millennium Center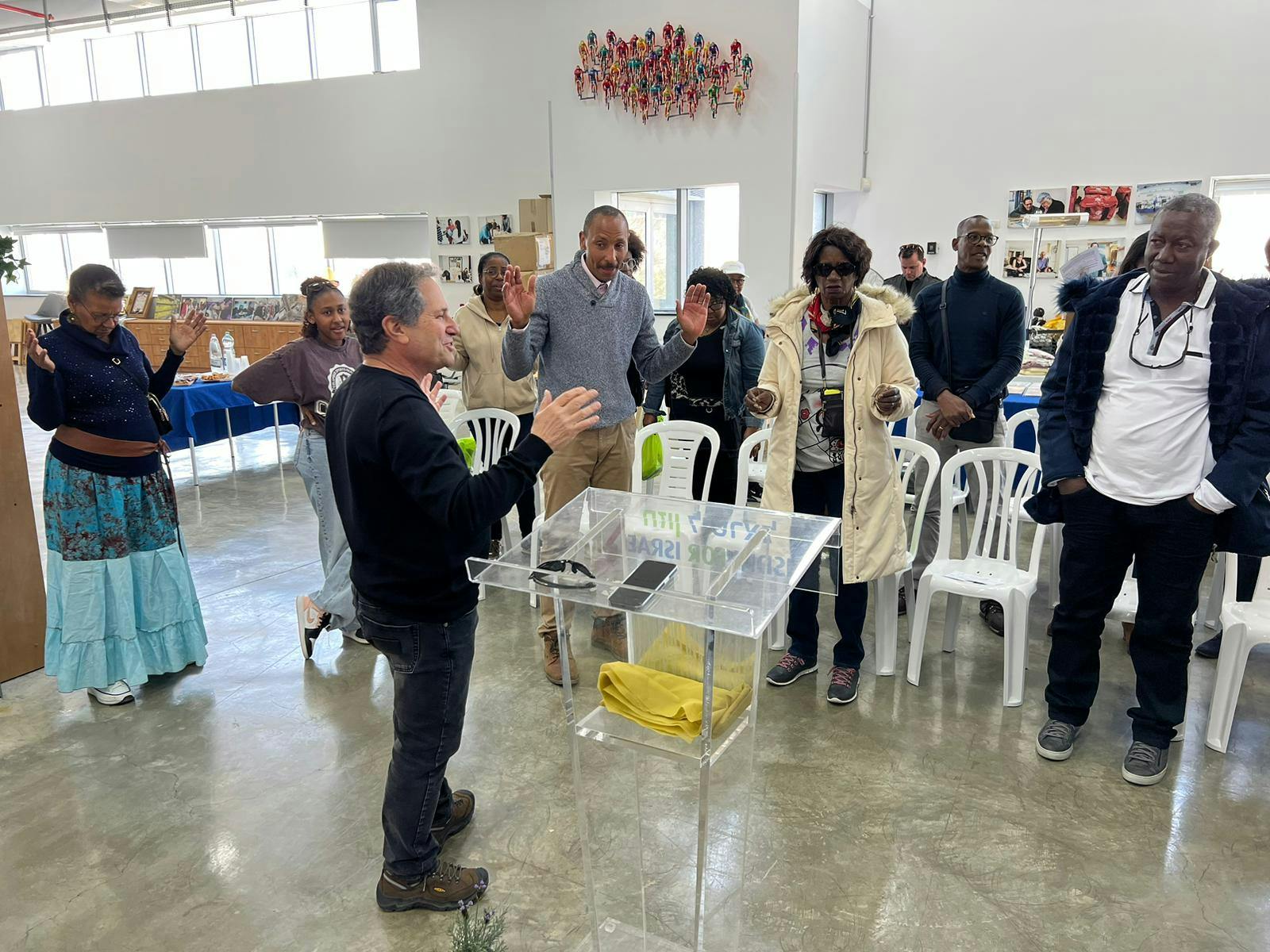 This month, we hosted tour groups from the French-speaking Caribbean Islands and the USA at the Millennium Center in Modiin. Barry presented an overview of our activities, and we shared a delicious Israeli meal with our guests. It was a wonderful opportunity to connect and enjoy each other's company.
Soldier Volunteers Lend a Hand at the Millennium Center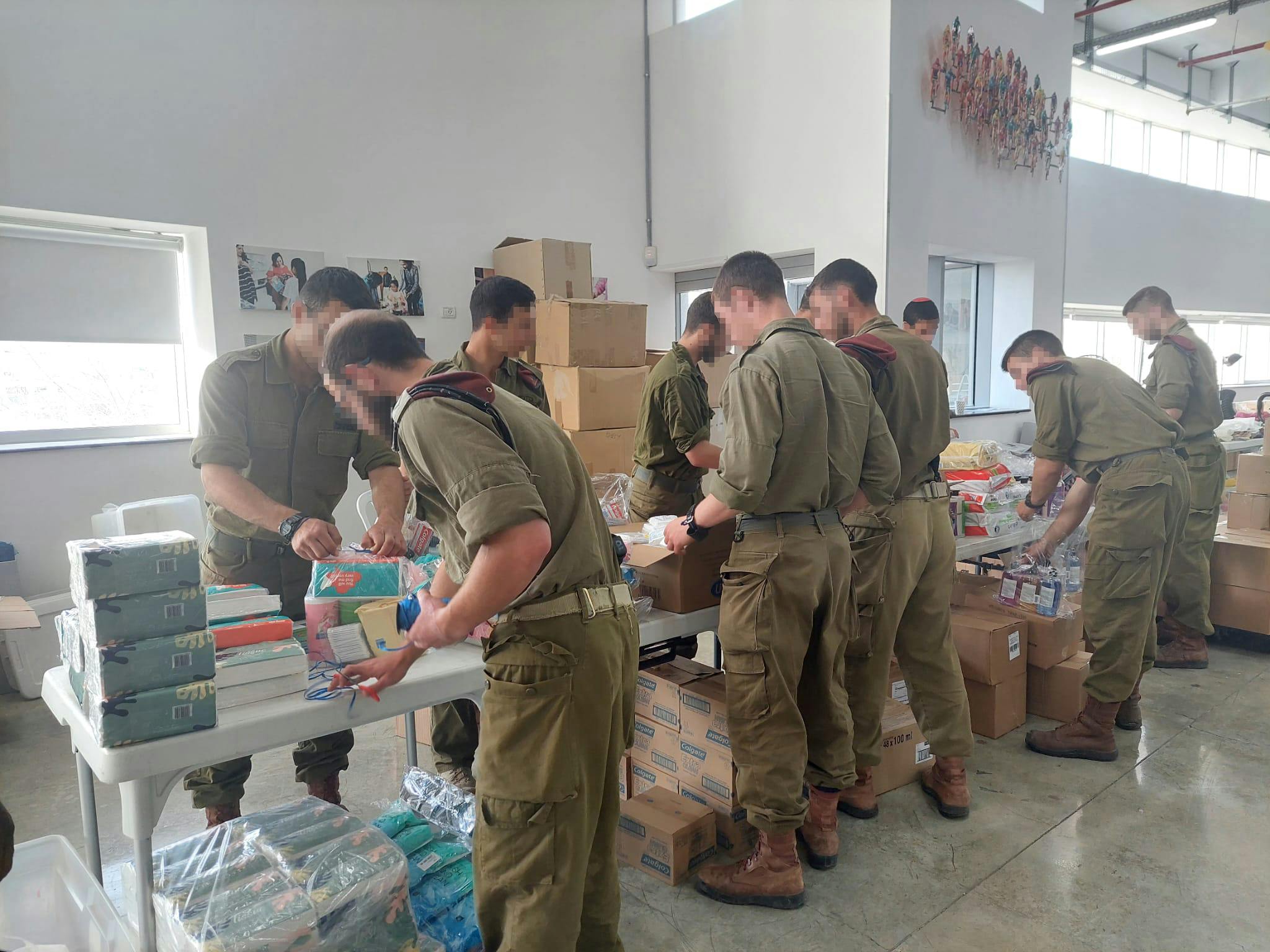 A group of soldiers from a combat unit and their two officers volunteered at the Millennium Center, assembling 150 hygiene kits for families in need. We were delighted to work with them and talk with them about our support for soldiers and victims of hostilities.
Purim Celebrations Lift Spirits of Terror Survivors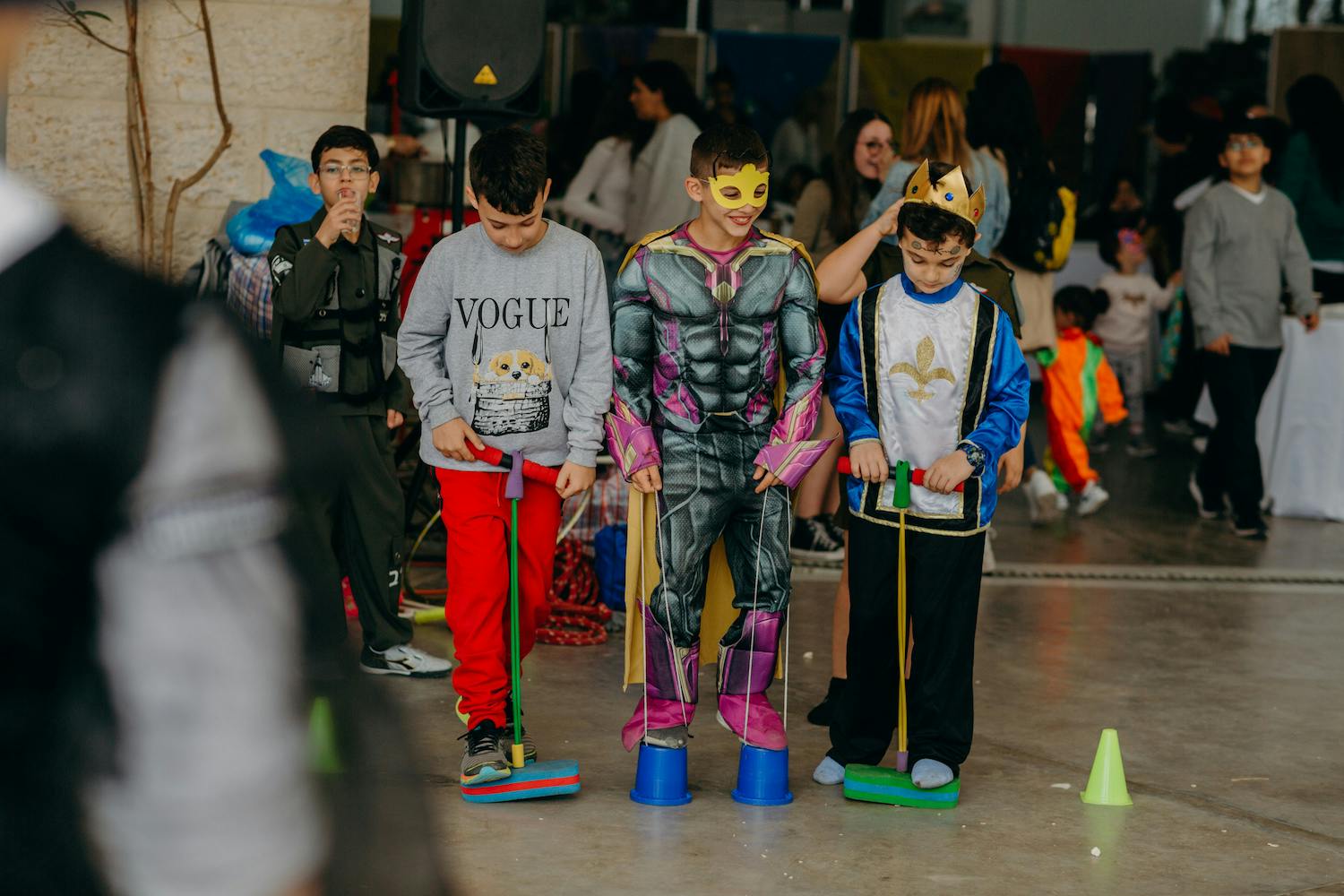 Our festive Purim event welcomed 300 parents and children from families affected by hostilities. With trampolines, music, jugglers, games, workshops, and a play based on the Book of Esther, we brought joy and comfort to these families in their time of need.
Revitalizing Passover for Families in Need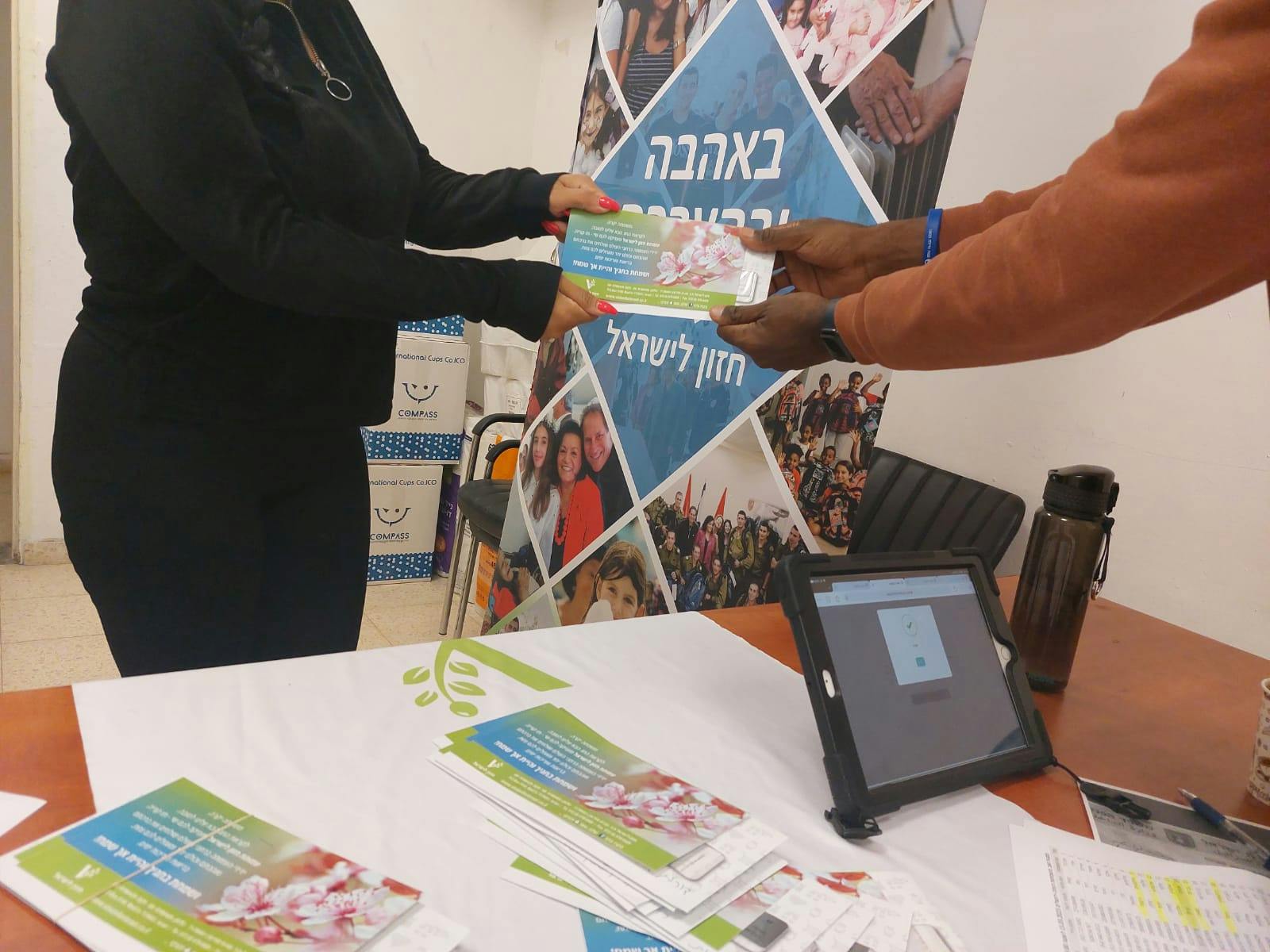 We're thrilled to announce that your incredible generosity enabled us to reach our goal and support over 1,000 families and individuals with Passover gift cards! Our diligent team has been distributing these cards, allowing recipients to purchase essential items for their holiday celebrations.

Beneficiaries include Holocaust survivors, terror survivors, lone soldiers, and struggling families. With the escalating cost of living in Israel, this assistance is more crucial than ever. The families are deeply grateful, and we take immense pride in providing this aid through your kindness.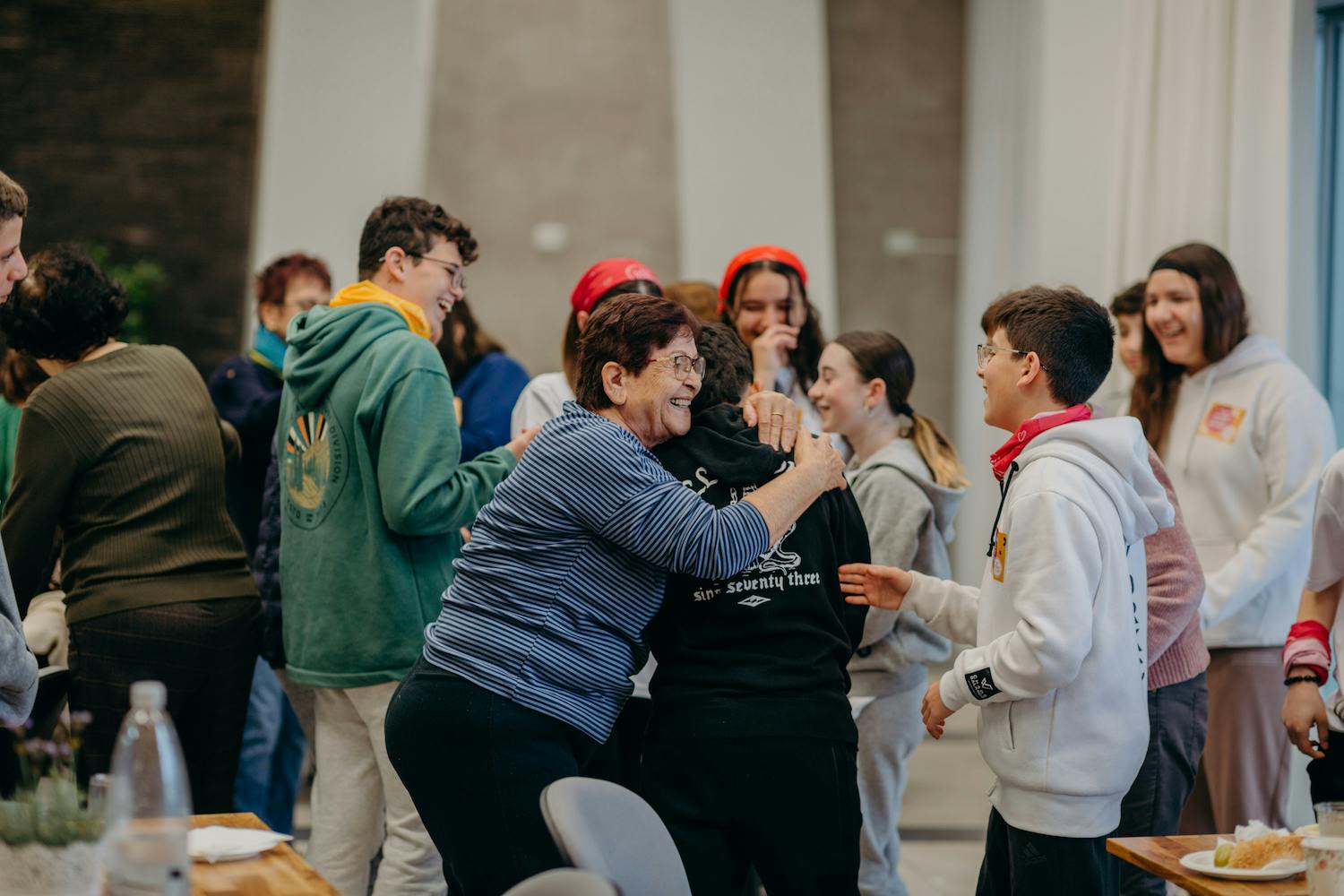 We recently hosted a heartwarming event at the Millennium Center for Good Deeds Day in partnership with the Modiin municipality. Around fifty seniors, including Holocaust survivors, and twenty youths gathered for a musical morning and a lavish breakfast. Seniors arrived to lively tunes and began dancing, soon joined by the enthusiastic teens. Everyone relished a delectable Israeli breakfast and engaged in entertaining activities such as bingo and trivia. Laughter filled the hall, and our hearts swelled witnessing the pure enjoyment shared by all.
Supporting Turkey's Earthquake Recovery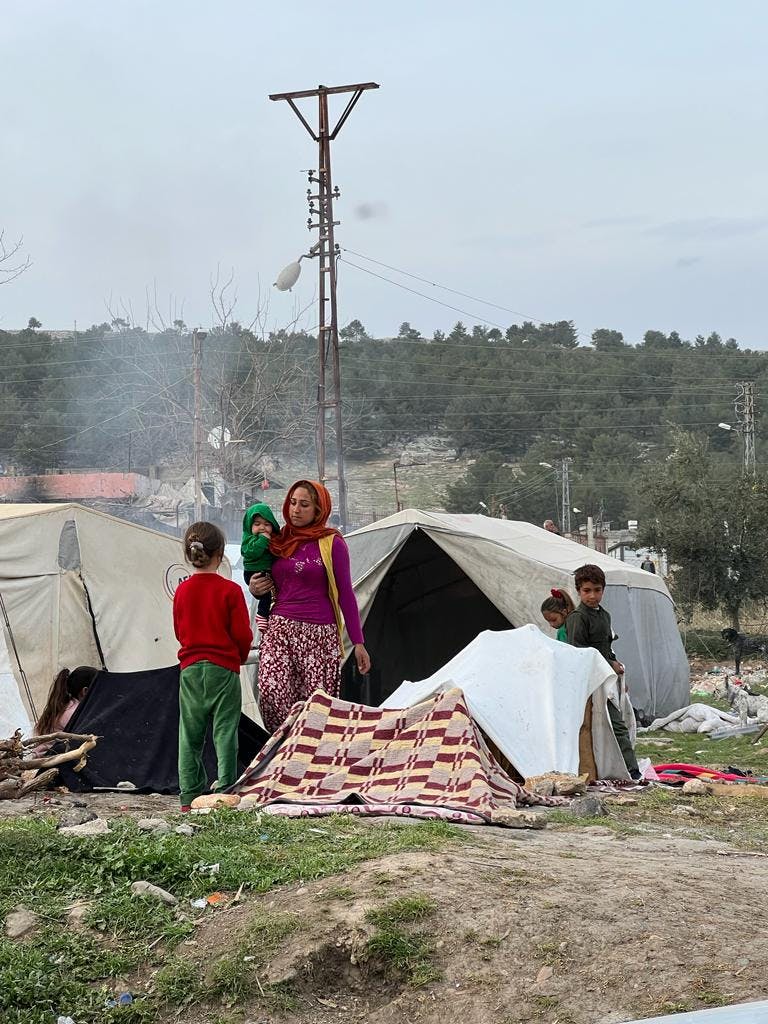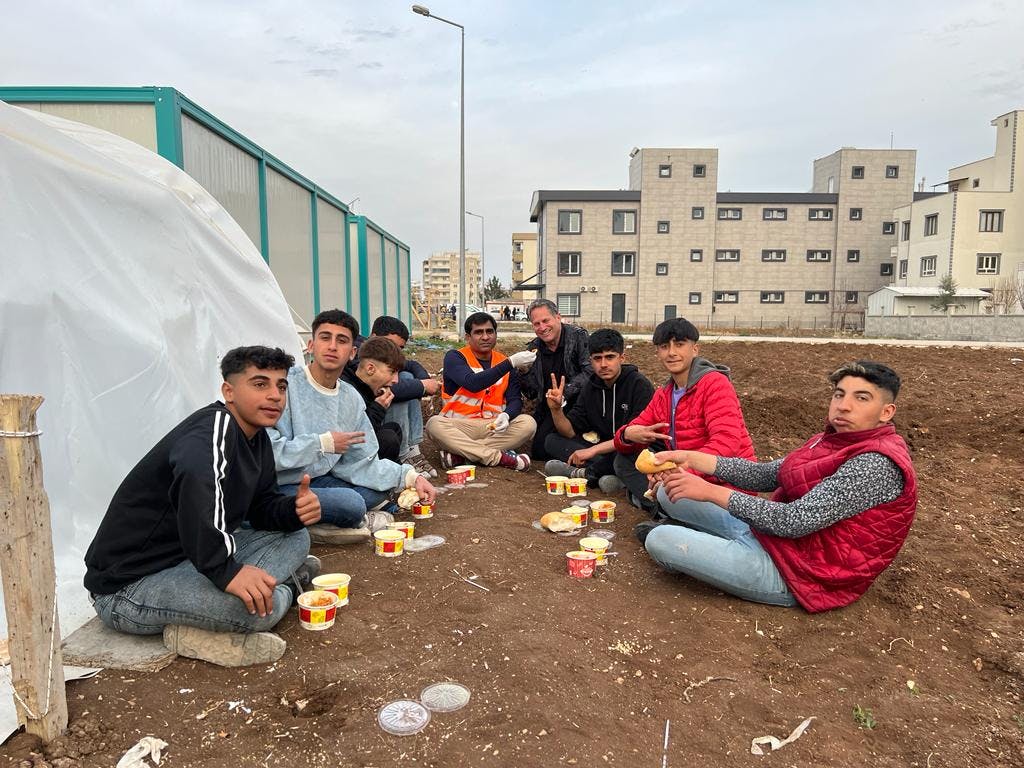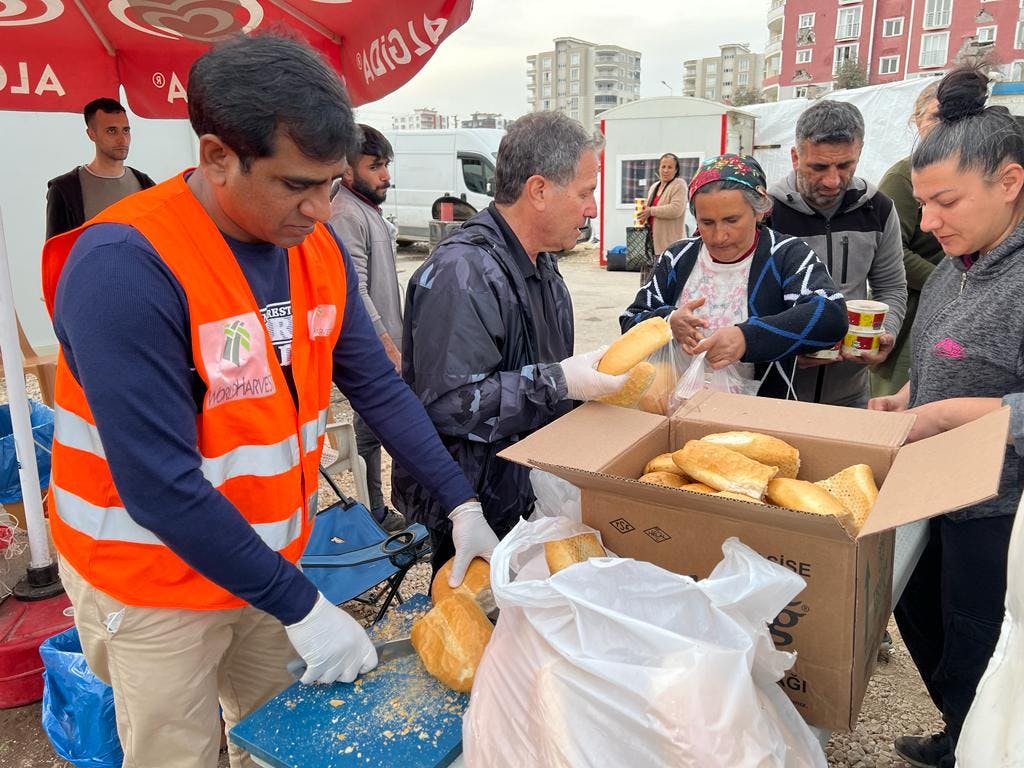 While the world may have moved on from the catastrophic earthquake in Turkey, we know that God hasn't and that divine support continues. We extend our gratitude to those who contributed to our fundraising efforts for the victims. Your generosity allowed us to offer emergency medical aid and food to homeless residents.

Barry had the opportunity to visit Antakya, Adana, and Adiyaman in Turkey, personally delivering your contributions to local teams of believers operating soup kitchens in earthquake-affected areas. We feel incredibly blessed to provide hot meals to thousands of hungry people in Yeshua's name.
Recent Related Stories
Read our latest related stories and updates.