The work of Vision for Israel is continuing at a great pace. During this period VFI had many ongoing activities including the vital need for mobile bomb shelters in the south, Pack To School deliveries, and our ongoing support to the poor and needy. We were able to provide assistance with emergency and rescue equipment including medications to a team of doctors and paramedics who were on the Ukrainian-Polish border. During the same period, we celebrated Holocaust survivors and supported terror victims. We are honored to provide assistance where it's needed. This is possible thanks to God's love and the generosity of our partners.
For you were called to freedom, brothers. Only do not use your freedom as an opportunity for the flesh, but through love serve one another.
Galatians 5:13
Aid to Refugees and New Immigrants from Ukraine
We are helping the families arriving in Israel as much as we can with daily, basic needs and support. Many people need shelter, food, hygiene products, clothing, shoes, and other basic necessities that the Israeli government is not providing. We are here to fill that gap and make sure that these newcomers feel love and support from the Lord. Recently, we were able to give aid to Ukrainian refugees and new immigrants arriving in Israel.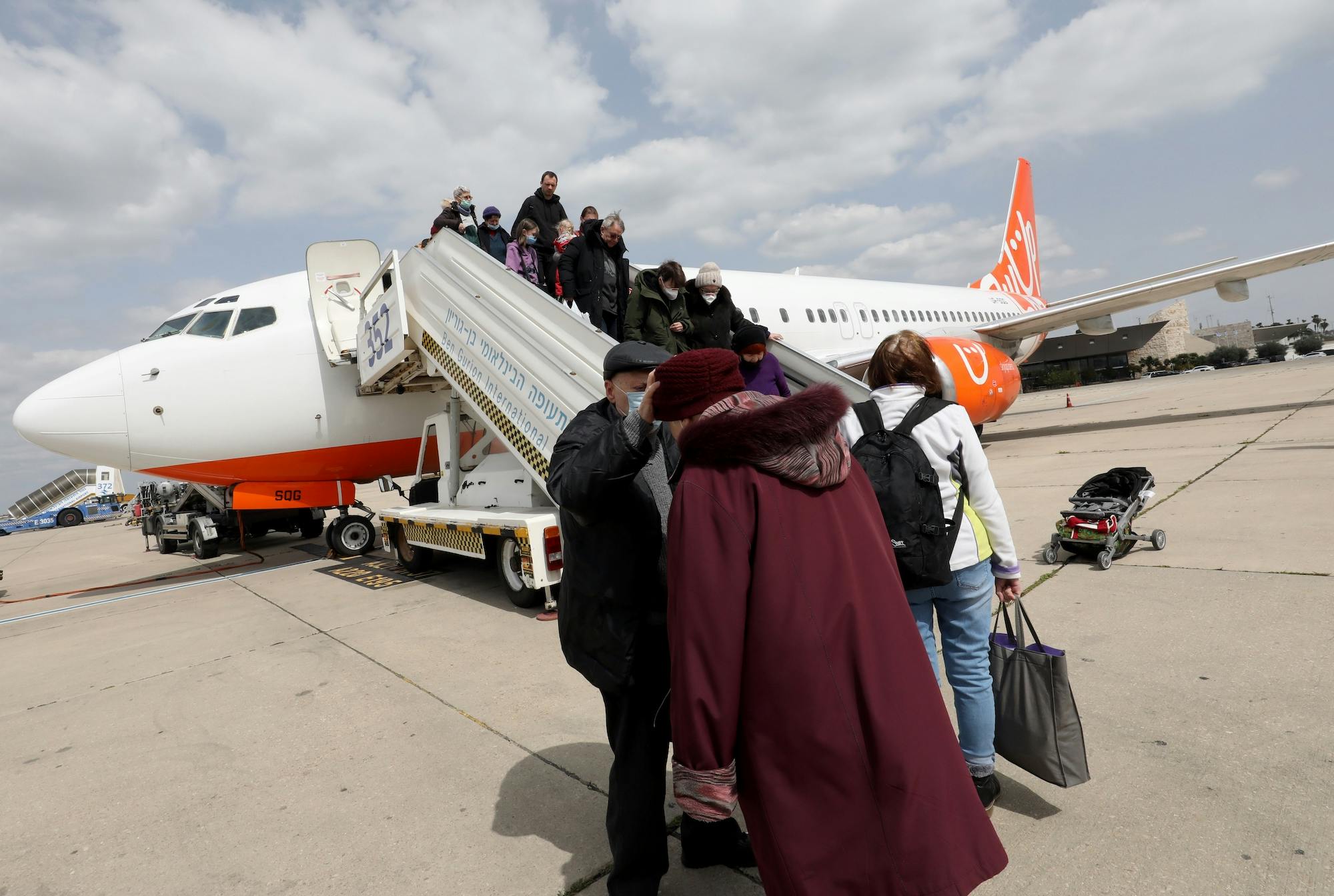 A Shelter and Strong Tower From the Enemy
Thousands of rockets land in Israel, mainly on the southern border. Citizens live in daily survival and terrible anxiety. From the moment the alarm sounds until the rocket hits the ground, there are 15-45 seconds to reach a shelter. Dozens of shelters have been set up in many cities and towns in the south of the country through the generosity of VFI's partners.
For You have been a shelter for me,
A strong tower from the enemy. – Psalm 61:3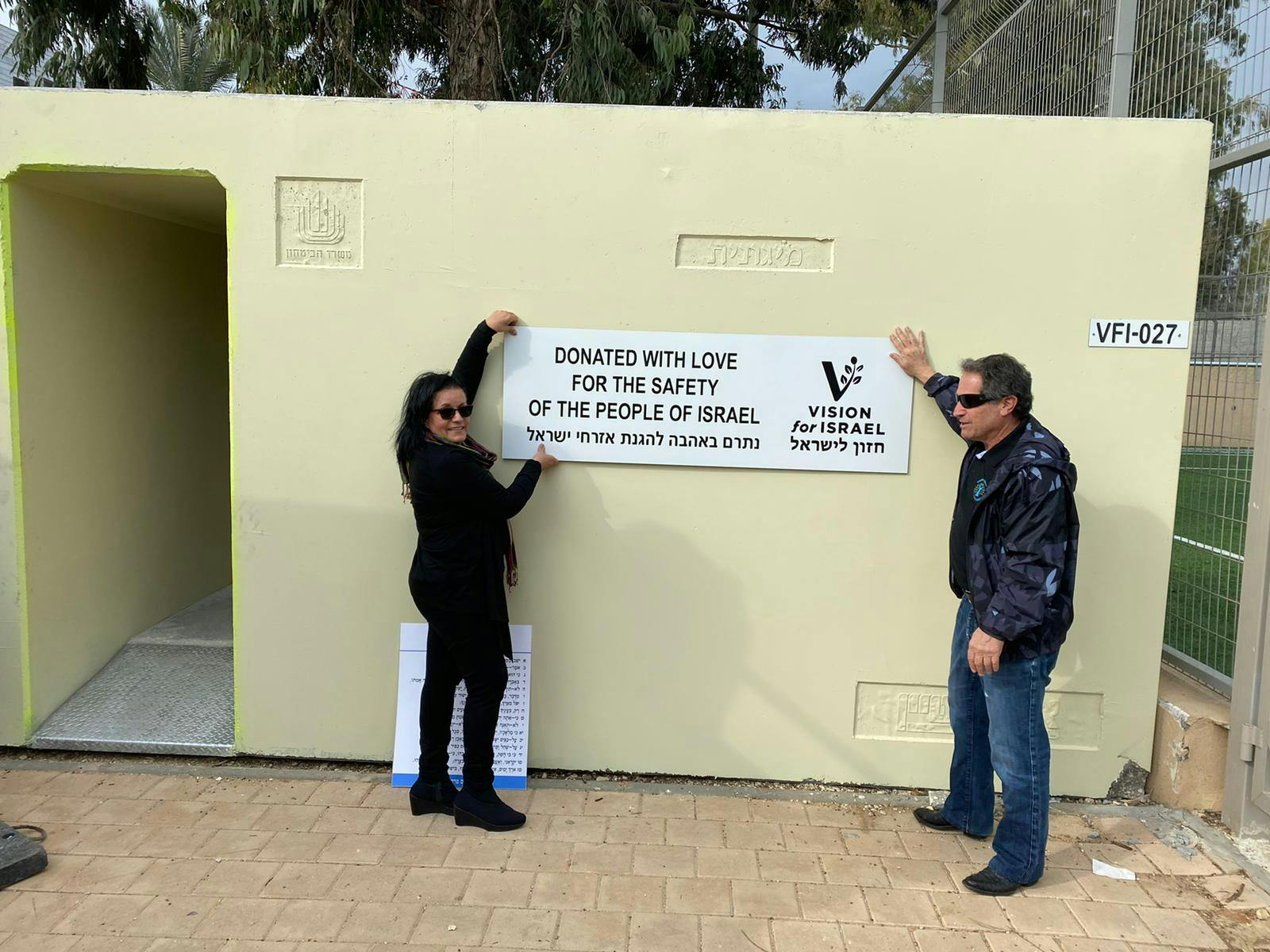 Women's Day Event for Terror Survivors
In honor of Women's Day, we were happy to give 200 women, members of the Organization of Victims of Hostilities, a pampering and empowering day. The women enjoyed beauty classes and shiatsu and reflexology treatments, guest speakers, and a comedy show at lunch. At the end of the event, each lady received a package of skin care creams. The women expressed gratitude for the successful and impressive event, and we were delighted to give them a respite from their difficulty coping with the trauma.
She opens her mouth with wisdom, and the teaching of kindness is on her tongue. - Proverbs 31:26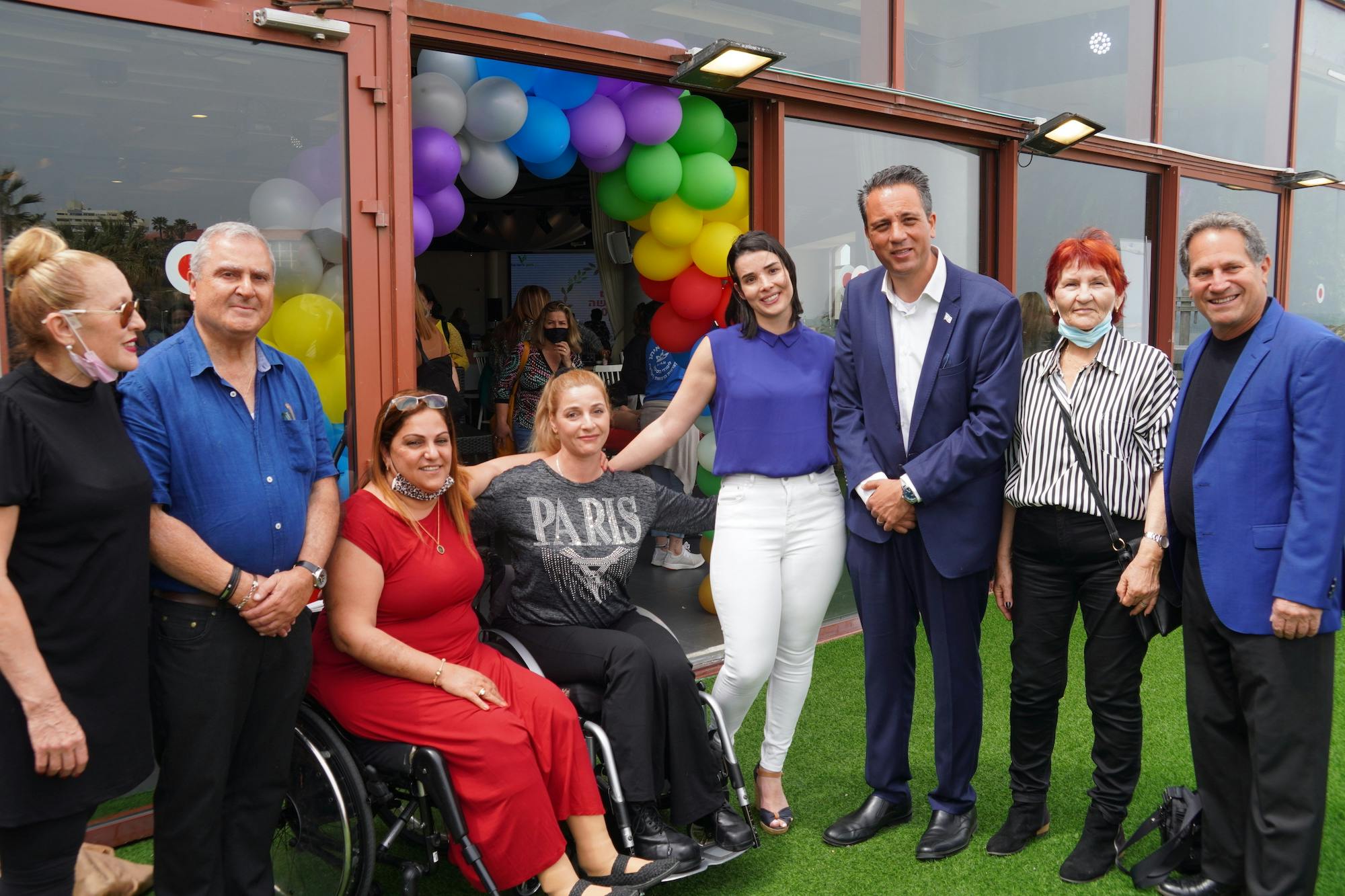 Passover Aid to IDF Soldiers
For Passover, we provided monetary support to soldiers who are facing financial challenges. One of them is Hadar*, an outstanding and brave soldier. In 2016, when she was only 13, Hadar was seriously injured in an act of terrorism. Her father was killed on the spot, and her mother and brother were seriously injured. Hadar managed to pull her parents out of the vehicle and seek help.

As the daughter of a bereaved family, she needed a signed permit from her mother to join the IDF. Though her mother suffered a serious head injury and extensive rehabilitation, she signed without any hesitation. The strong value of defending the homeland has seeped deep into Hadar, who serves with courage, heroism, and excellence.

*Name has been changed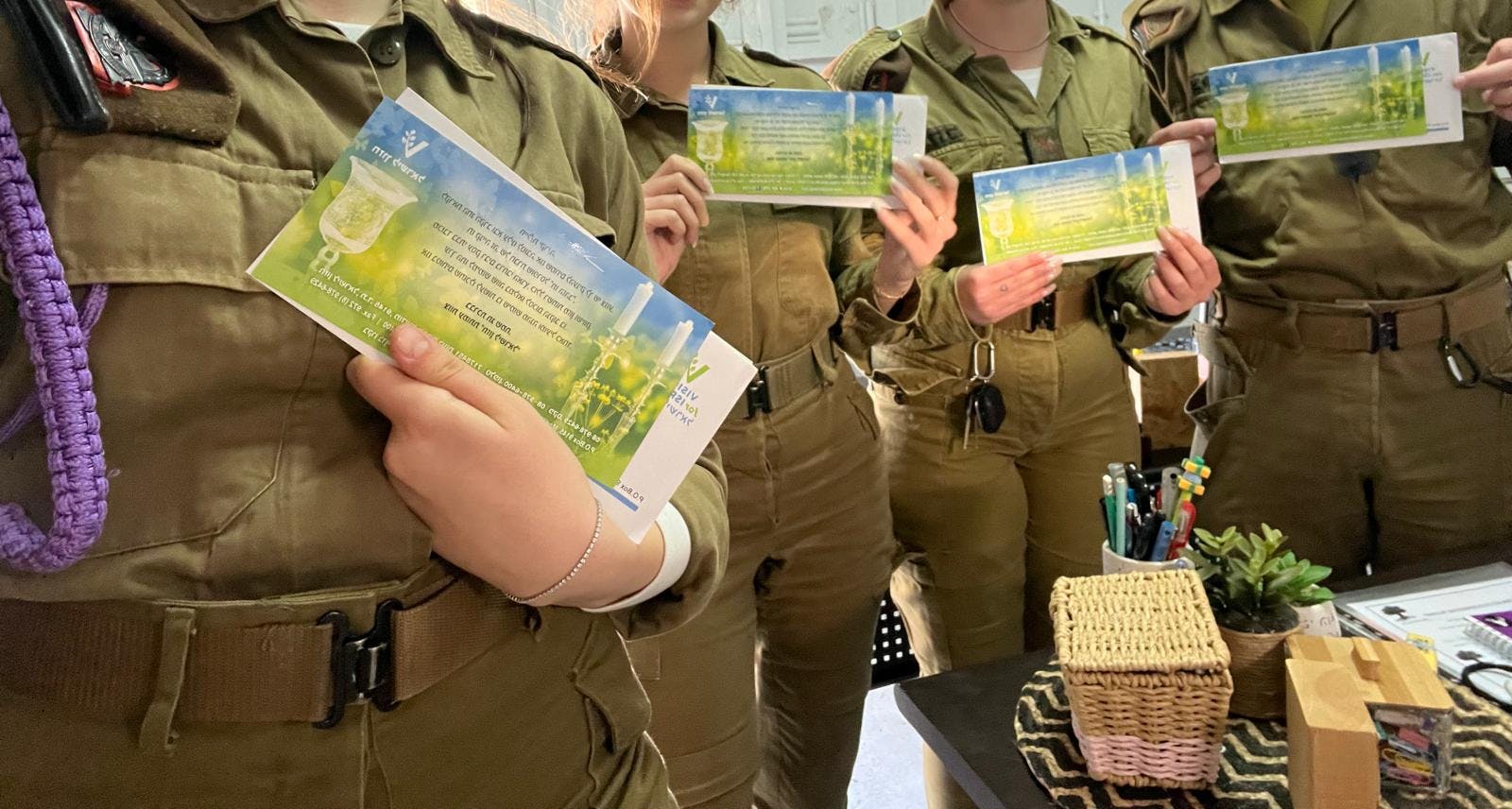 Passover Aid to Families in Need
During Passover, we were reminded of how God protected and saved His people from Egypt. We shared this joy with hundreds of families who received magnetic gift cards for shopping for the holiday. As we have staff members from Ethiopia, it was special for us to deliver aid to the lovely Ethiopian community. Thank you for spreading joy and life in Israel this Passover.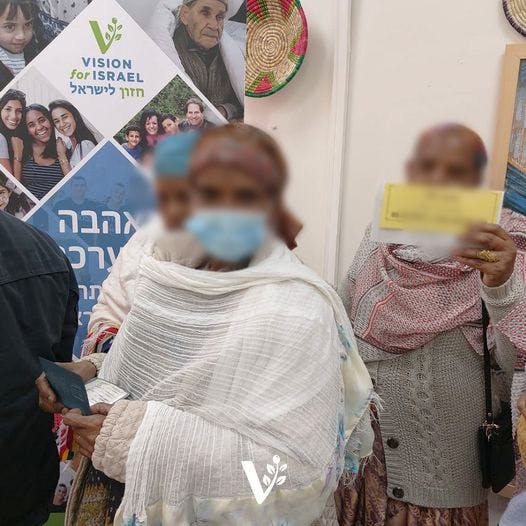 Celebration for Arad Holocaust Survivors
We recently hosted an exciting event for 50 Holocaust survivors, Hebrew and Russian-speaking, members of the Cafe Europa social club from the city of Arad. The Holocaust survivors came to the Millennium Center for a musical morning full of fun and joy that included singing and dancing with 3 musicians. It was so exciting to see the survivors singing, dancing, and having fun. This was the first event that the survivors went to since the Covid pandemic began and they were very excited and happy to be there.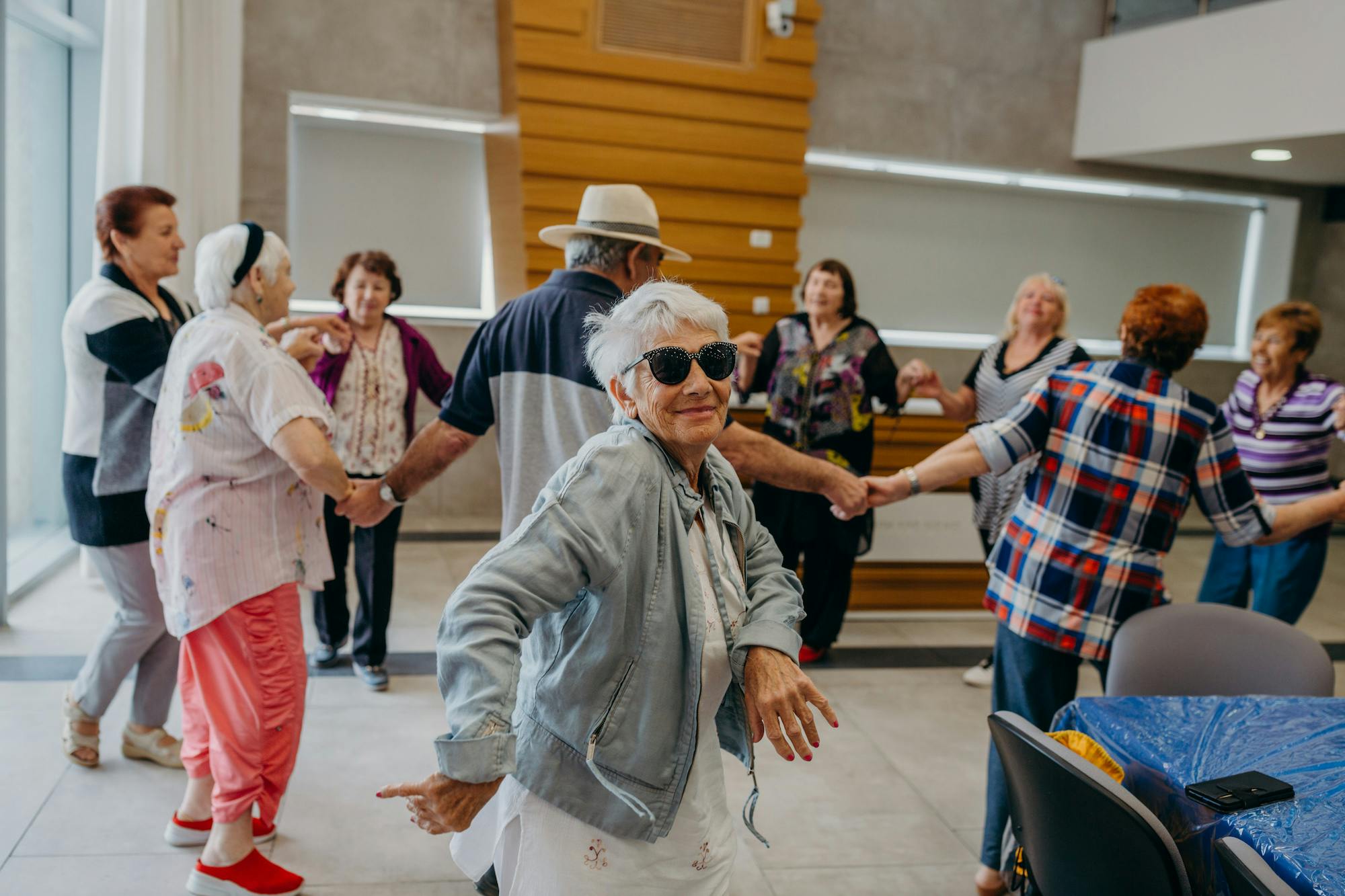 Cultural Night for Terror Survivors
Recently Vision for Israel sponsored yet another cultural event supporting survivors of terrorism.
In cooperation with the Representative Organization of Victims of Hostilities, we held a cultural evening at the Arts Center in the neighborhood of Pisgat Ze'ev in Jerusalem.

About 307 survivors of hostilities and 35 Holocaust survivors came to watch the musical "Bustan Sephardi" (A Spanish Garden) by the Habima Theater, directed by Tzadi Tzarfati.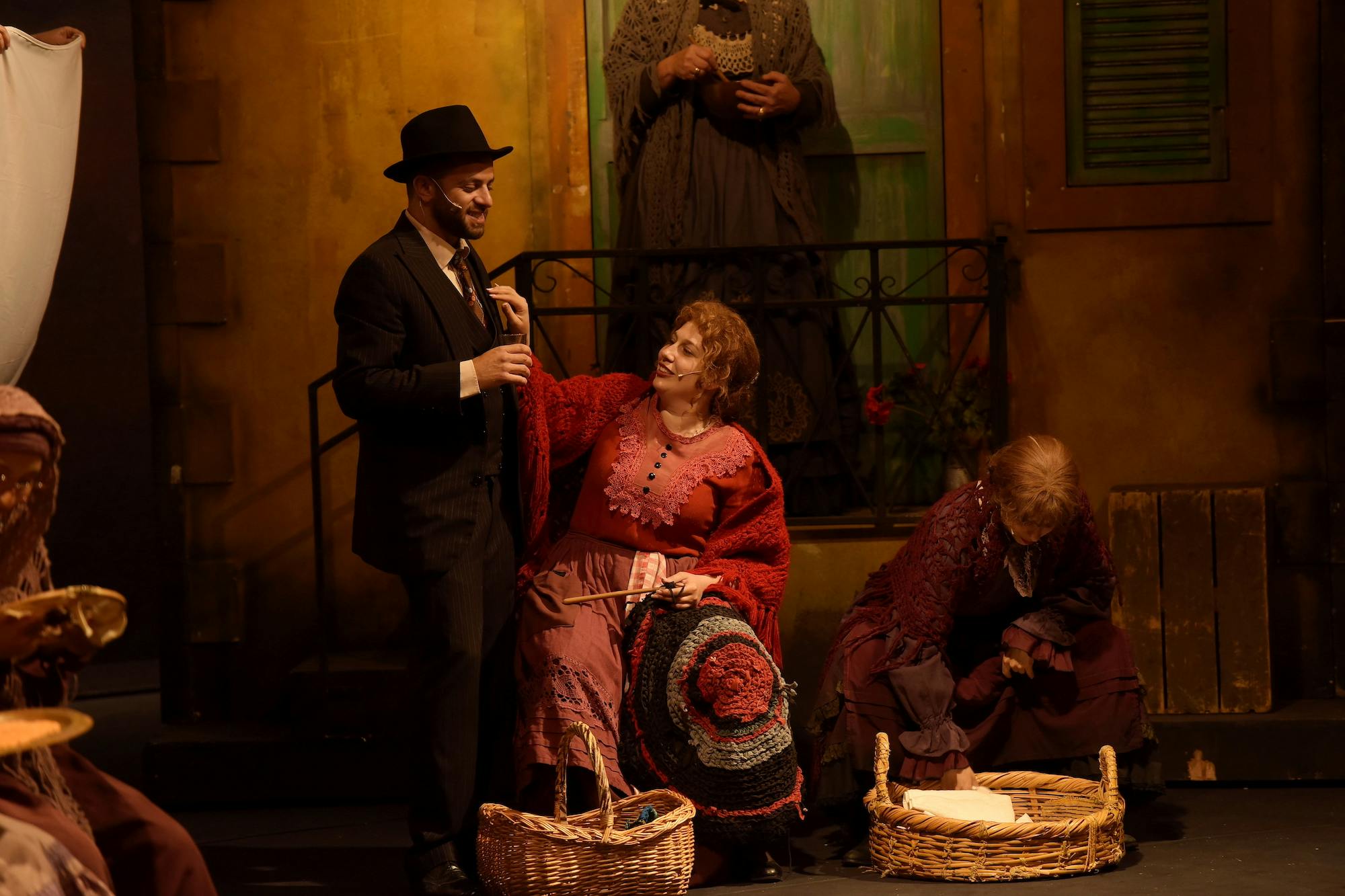 Celebration for Be'er Sheva Holocaust Survivors
On a beautiful spring morning, 45 Holocaust survivors traveled from Be'er Sheva to the Millennium Center in Modi'in for a day of fun and appreciation. The tables were filled with delicious refreshments and drinks. As they enjoyed these treats, they socialized together as many of them, being elderly, are often alone and without company. With such great joy in the air, the survivors got up from their tables and broke out in a youthful dance session. They even formed a conga line and danced all around the lobby, with Barry and Batya sharing in this precious moment.
A time to weep, and a time to laugh; a time to mourn, and a time to dance; - Ecclesiastes 3:4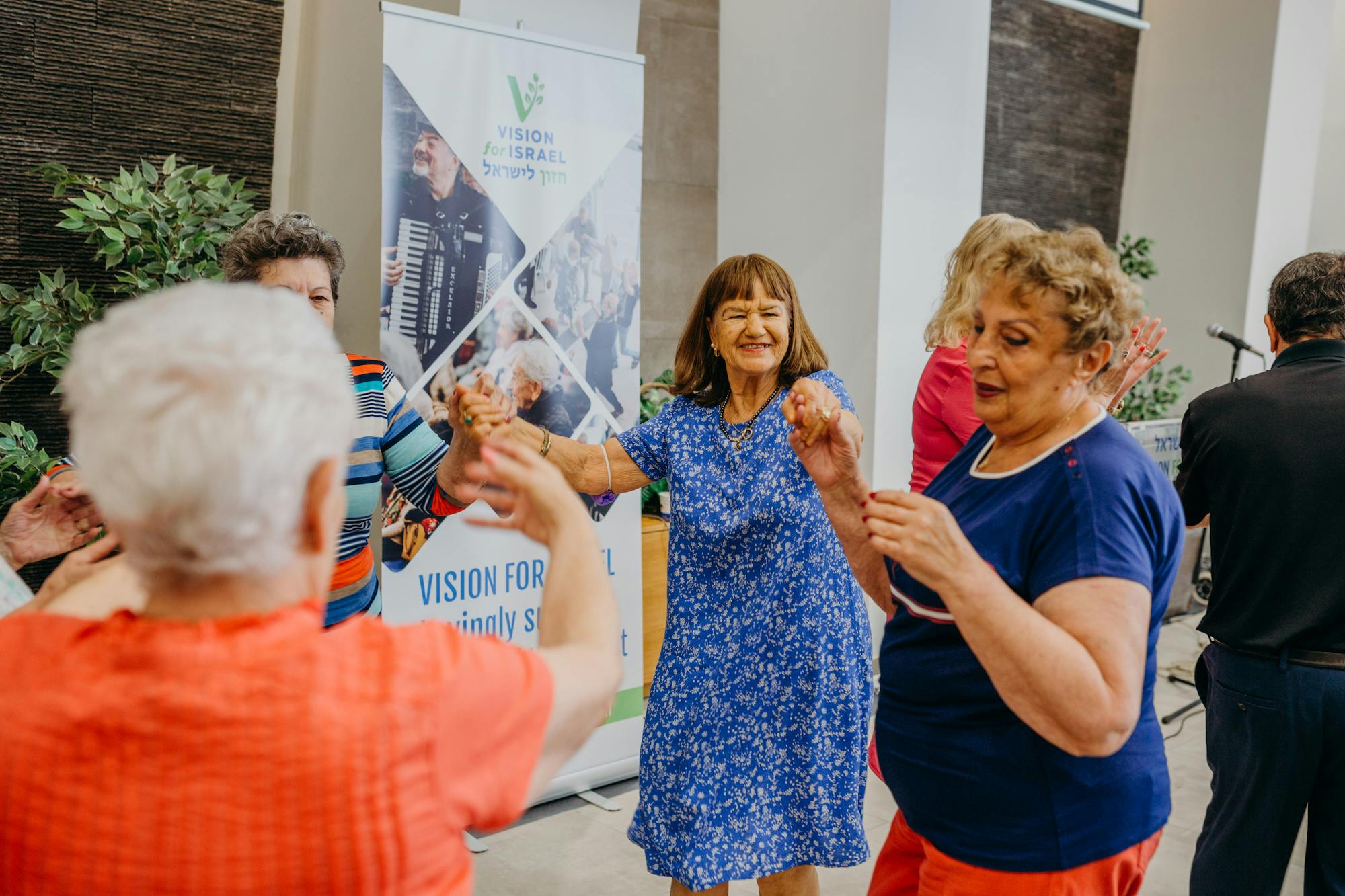 We are so grateful to our partners, donors, and friends who make all of the above possible. There are truly no words to express the great impact you can have on these communities and families. If you have not already, you can take part in all these exciting life-changing experiences by pledging monthly donations to Vision for Israel. Our work is never-ending, and every donation helps us to spread God's love and word across Israel.
Recent Related Stories
Read our latest related stories and updates.