Israel has amazing salads because their vegetables are very fresh and delicious. The Israeli salad is one that you will find at almost every restaurant here in Israel. It is simple, yet healthy and tasty. Batya not only has this Israeli salad recipe to share with you but also the perfect salad dressing to enjoy with your favorite salad. This Mediterranean salad dressing recipe is a special one that Batya learned from a friend years ago, and she uses it often. There is also a video for you to see how to make each of these recipes. As you watch this video, we hope to not only share some great recipes with you but also to bring a great big smile to your face. Enjoy these fresh recipes, and don't forget to have fun!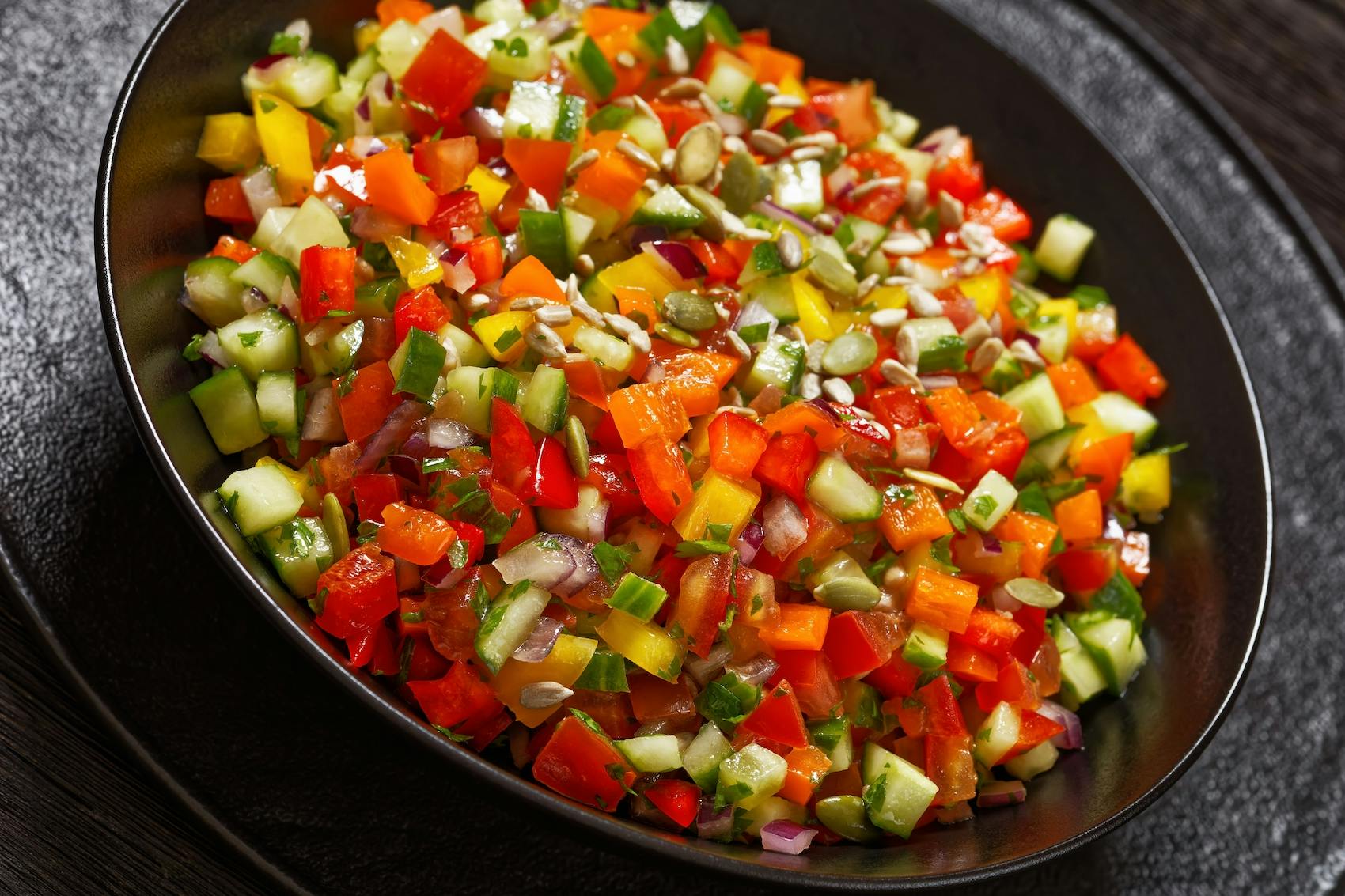 2 cucumbers, peeled
2 tomatoes
1 large red bell pepper, seeded
1 spring onion, green part only
1/2 yellow onion
Salt to taste
1/4 cup fresh lemon juice
3-4 Tbsp. extra virgin olive oil
Directions:

Chop the cucumbers, tomatoes, peppers, and yellow onion into small cubes and place in a bowl. Thinly slice the green onion and add to the bowl.
Season the salad with salt, lemon juice, and olive oil. Mix well, taste, and add more seasoning if needed.
Mediterranean Salad Dressing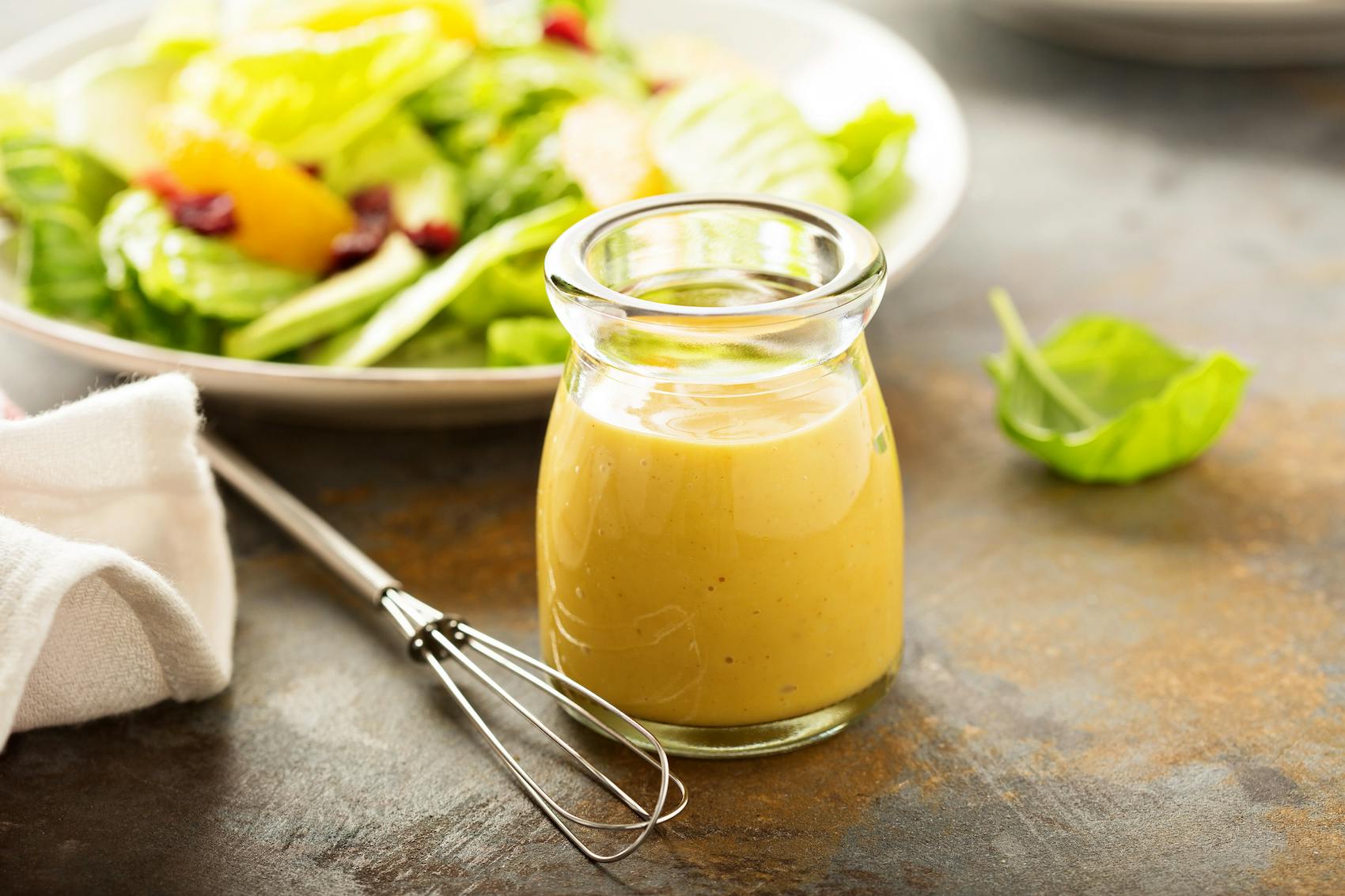 Ingredients:

3 tsp. mustard
1 1/2 tsp. honey
3 tsp. mayonnaise
1 tsp. tomato paste
1 cup good quality olive oil
1/2 cup lemon juice
3-4 garlic cloves, crushed
1/2 tsp. ground black pepper
Salt to taste
Directions:

Place all the ingredients in a blender or food processor. Blend until smooth.
If you like your salad dressing thinner, add a little water and blend again.
Pour dressing into a glass jar or pourable container, and refrigerate until ready to use.
Pour it over the Israeli salad or your favorite salad, and enjoy!
Don't miss out on this fun video featuring Batya and Barry! Watch the step-by-step process of how to make the Israeli Salad and the Mediterranean Salad Dressing. Enjoy and have fun!
Batya's Kitchen - Chopped Salad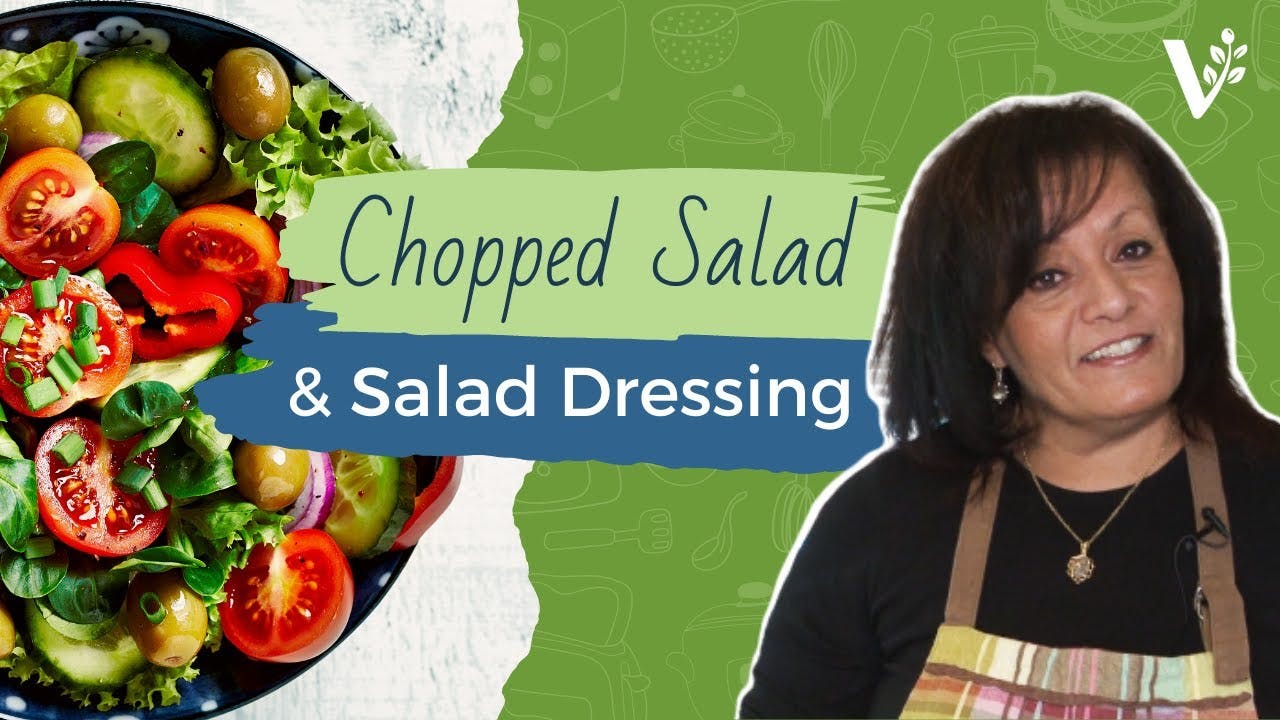 Subscribe Now and Get Our Free Recipe E-Book!
Now you can experience the authentic flavors of Israel and the surrounding region with Batya Segal's personal favorite recipes. A long-time lover of fresh, delicious, and easy-to-execute meals, Batya's recipes will bring the aromas of Israel into your kitchen for the whole family to enjoy. Yours free as a thank you for supoorting our life changing work in Israel.
Recent Related Stories
Read our latest related stories and updates.