"Truly I tell you, whatever you did for one of the least of these brothers and sisters of mine, you did for me."
Matthew 25:40
Dear Friend,

Thank you for your generous contributions towards our relief efforts following the devastating earthquake in Turkey. Your support has made a significant impact in the lives of the affected communities, and we are delighted to share with you the incredible things that have been accomplished through your partnership with Vision for Israel.

Together, we have exceeded our initial goal, raising a total of $59,000! Barry had the opportunity to travel to Turkey and personally deliver your contributions to local believers who operate soup kitchens in the areas hit by the earthquake. Every day, thousands of homeless people come to these soup kitchens for a hot meal, and we feel so blessed to be able to feed the hungry in Yeshua's name.

The earthquake in Turkey has caused unimaginable devastation, with more than 50,000 deaths, more than 110,000 injured, and 2.7 million people left homeless. Vision for Israel's involvement has been crucial in supporting rescue operations, providing medical care, and most importantly, nourishing the survivors with daily meals.

Your generosity has allowed us to serve approximately 5,000 meals per day, provide clothes for infants, and donate two Living Space Mobile Caravans to assist local teams who have been living in tents. These caravans, equipped with sleeping quarters, laundry facilities, and a small kitchenette, provide a much-needed space for rest and recuperation for the teams working tirelessly to help others in need.

Despite the progress we've made, the situation remains desperate. Some areas have recently experienced devastating floods, destroying tents, further complicating relief efforts, and leaving even more people living in rain-soaked tents. We are determined to continue our work under the Medical and Emergency Fund, aiming to reach a new goal of $100,000 to extend our support to those still suffering.

We cannot express our gratitude enough for your partnership and commitment to helping the people of Turkey in their time of need. It is in times like these that we remember the words from Acts 11:26: "Now it was in Antioch that the disciples were first called 'Christianoi'(Christians)."

Please take a moment to watch this video highlighting our efforts in Turkey: https://youtu.be/gqChART2eBA

As we continue to work together, let us remember that our actions truly reflect Yeshua's love and compassion. Thank you once again for your unwavering support and dedication to making a difference in the lives of those affected by this tragedy.


Happy Passover,

Barry & Batya
and the VFI team
"Let us not become weary in doing good, for at the proper time we will reap a harvest if we do not give up."
Galatians 6:9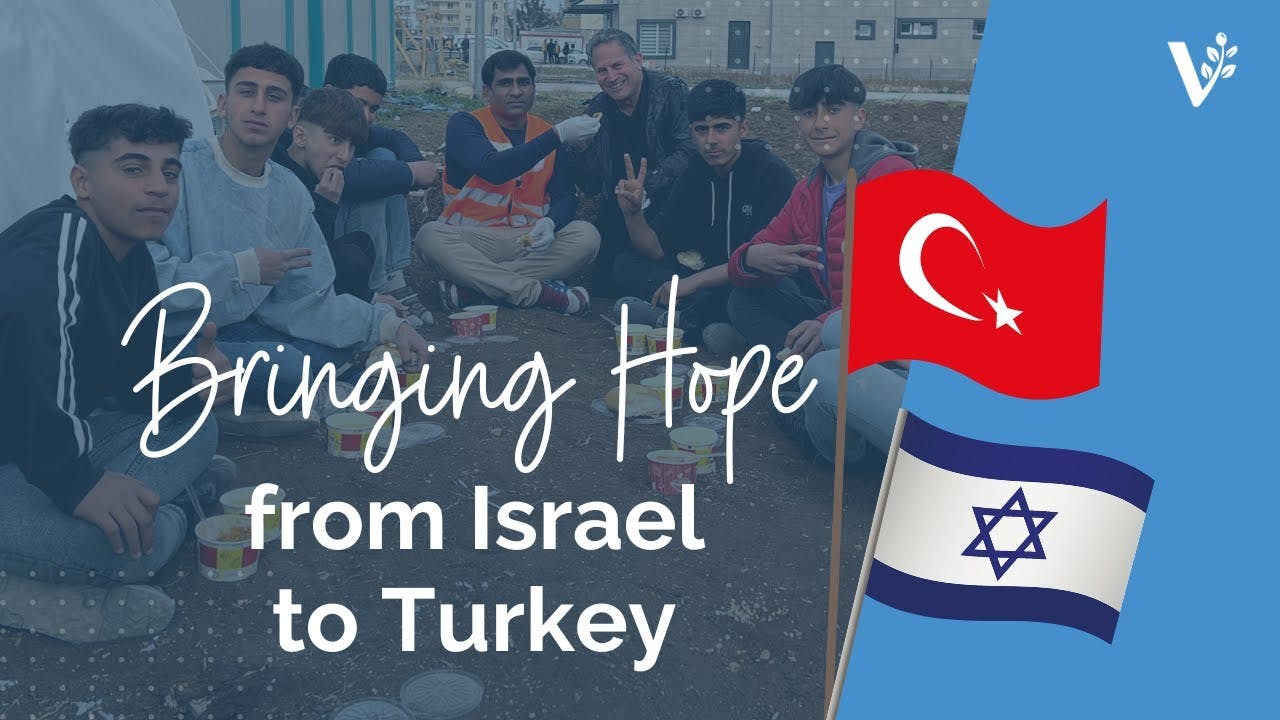 Recent Related Stories
Read our latest related stories and updates.