A Lesson in Humility: Understanding the Need for Help
Friday, 10 February 2023
We make a living by what we get, we make a life by what we give.
Winston Churchill
Recently I was reminded of the words of my dear mother, may her memory be blessed, who said two days before her passing, "I am not ready to be a burden on anyone, all my life I have taken care of my family, my husband, and children, and if a situation arises where I become a burden and someone has to take care of me, I choose not to be in this place and in this situation."

Think about a time in your life when you needed help. Maybe it was a physical ailment or a difficult situation at home or work. Whatever it was, I'm sure you remember how it felt to be in that place of need.

For me, it was a recent experience with severe pain in my knee and shoulder. I found myself unable to do the things I had always taken for granted — packing and moving, driving, and even lifting a plastic bag. In an instant, I became fully dependent on another person, and it was not a pleasant feeling.

But as I thought about my situation, my heart went out to all those who receive assistance and support from anyone who can help them. I thought of each of them as if they were me, and I imagined the difficulty and shame they must feel in asking for help.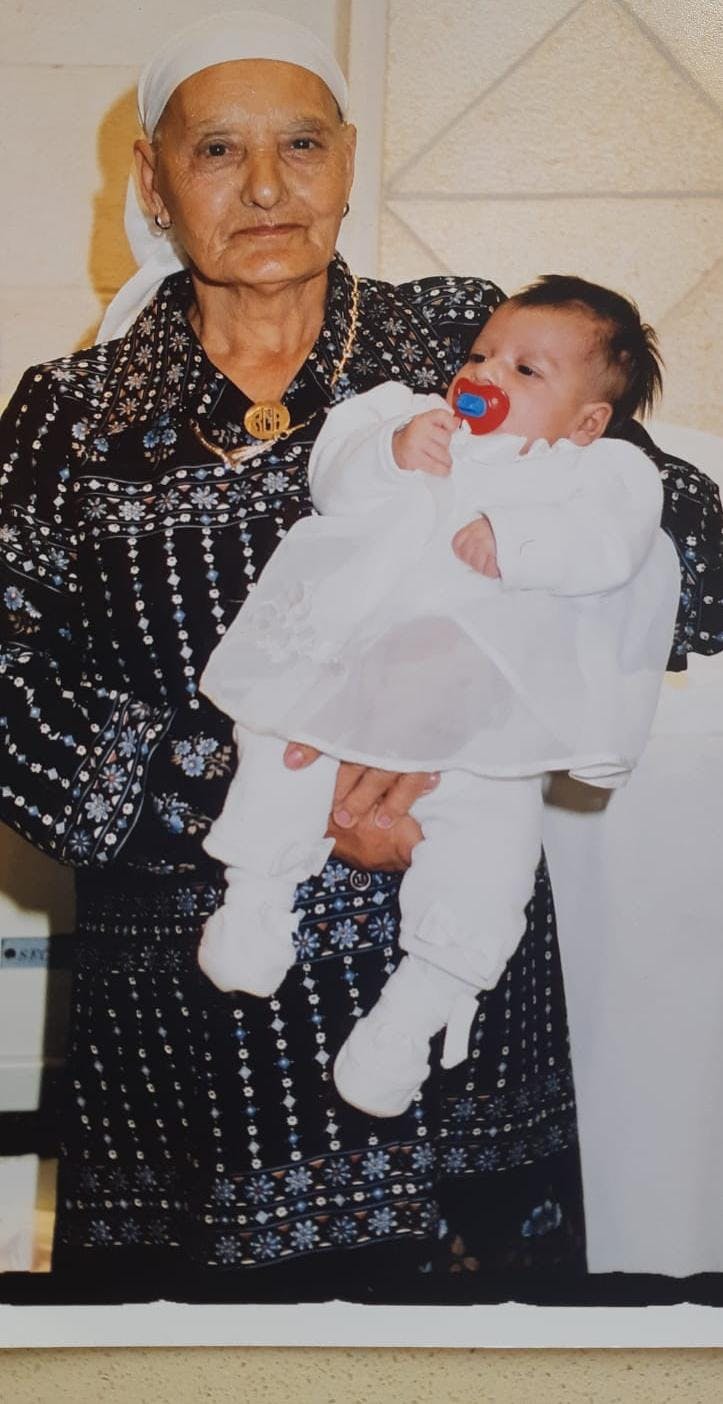 (Batya's mother, Sarah, with the first great grandchild)

It's important to remember that the wheel of life turns, and even if we have everything we need to live a good and happy life, even if today we are supporting others, the situation can change and we could become weak in certain ways and need help ourselves. This is humility, that in every situation we have to be in a place of patience, and compassion, and must be attentive to someone else's needs.

In our generation, there is a constant preoccupation with ourselves. All social networks are full of the personal stories of so many people. Taking care of ourselves is not the only goal of our lives. Our goal is to serve and train those who need help. The constant search to find those whose cry is not heard. Those whom we don't know their difficulties because they are ashamed to ask for help. This is the most difficult task, to find the quiet and humble.

We then who are strong ought to bear with the scruples of the weak, and not to please ourselves. – Romans 15:1
It is written that Job, who was supposed to be immersed in his great trouble, went to seek and find the most difficult cases, those who needed help. Not all of us can search and find, but every one of us can choose to support the weak and impoverished. When you become a partner with Vision for Israel and support us on a monthly basis, you enable us to be the eyes and the outstretched hand to give assistance to the weak among us, out of humility and modesty.
I was a father to the poor, and I searched out the case that I did not know.
Job 29:16