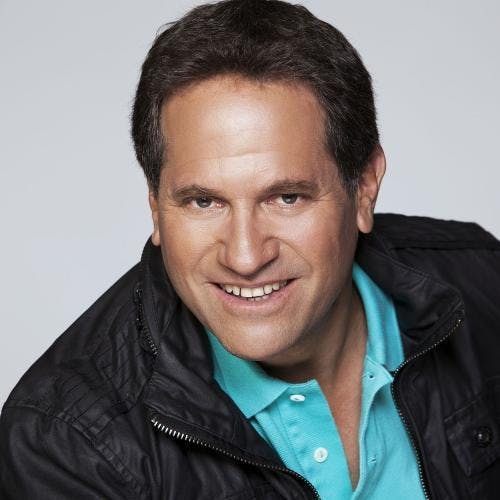 Barry Segal
Co-Founder & President
Barry Segal, born and raised in the heart of Motown, Detroit, Michigan, has led a life full of transformative moments, adventurous spirit, and dedicated service. He was raised in a Jewish American family and had a spiritual awakening as a young musician living a colorful lifestyle in Detroit and Cleveland, where he was saved and gave his life to the Jewish Messiah — Yeshua.

Barry's musical talents started to bloom at a young age; he picked up the guitar at age 10, and by age 12, he was playing the clarinet. By the time he was a teenager, he was touring the Midwest with his rock band, creating a life filled with music, camaraderie, and youthful exploration.

In 1971, Barry found salvation through Yeshua. His encounter with the Messiah brought about a significant change in his life, shifting his focus to praise and worship music. He led a fellowship while also pursuing a career in professional radio and TV production.

Barry made Aliyah from the USA in 1981 and moved to Jerusalem, bringing with him a steadfast commitment to his faith and a drive to contribute to his ancestral homeland. It was there that he met his future wife, Batya, and they were married in Jerusalem in 1987, forming a partnership based on love, faith, and service to their community.

Barry's life took another significant turn when he received a powerful vision, akin to Pharaoh's dreams that Joseph interpreted in Genesis chapter 41. He foresaw a time of plenty for Israel, followed by a time of great need. This vision prompted him and Batya to establish Vision for Israel in 1994, a non-profit organization dedicated to serving the needs of impoverished Israelis—both Jews and Arabs.

One of the key projects they embarked on was the Joseph Storehouse, a warehouse named after the Biblical figure whose vision had inspired Barry. The Joseph Storehouse became a beacon of hope, providing essential humanitarian aid from its location at the foot of the Judean hills. It served as the operating headquarters for Vision for Israel until just a few years ago. Today, The Millennium Center is the headquarters of VFI, located in the heart of Israel, in Modi'in.

Amidst his busy life of service, Barry found simple joy in life's pleasures. One of his favorite foods is lasagna, a tribute to his down-to-earth nature and appreciation for the warmth of home-cooked food. His earlier work experiences, such as working at a pizza place in his teenage years, laid the groundwork for his strong work ethic and penchant for camaraderie. His other passions included traveling, having started at a young age with trips on planes and buses, and his love for dogs, evident in his fond memories of his two dogs, Spirit and Astro.

From escaping the Detroit riots on his Bar Mitzvah day to sleeping on a boat during a summer job, to making Aliyah and establishing Vision for Israel, Barry's life is a testament to resilience, service, and faith. Today, he and Batya continue to lead Vision for Israel, provide aid and support to many, and inspire others through their music, teachings, and TV program, Roots and Reflections. They are grateful for their three children and five grandchildren, seeing them as their greatest blessings.