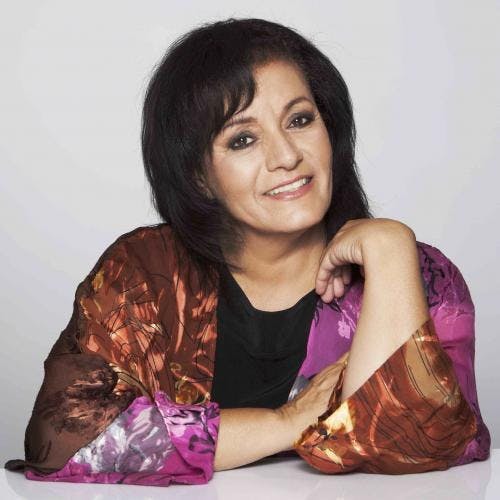 Batya Segal
General Manager & Co-founder
Batya, a proud daughter of Jerusalem, was born into an orthodox Jewish family with a rich Yemenite heritage. Growing up with four siblings in a city steeped in history and conflict, her early years were marked by the echoes of the Six-Day War in 1967 and later the Yom Kippur War in October '73. Despite the trials and tribulations of these turbulent times, her spirit remained unbroken.
Following a supernatural encounter as a young mother, Batya underwent a profound spiritual transformation, becoming a believer in Yeshua. This new faith, although transformative, also introduced a series of challenges into Batya's life. She found herself embroiled in a strenuous custody case over her daughter, which she won against all odds, proving her resilience and unwavering love as a mother.
Batya's journey took another significant turn when she crossed paths with Barry at a weekly meeting for songwriters and musicians in Jerusalem. United by a shared love for music and a shared vision for their homeland, they decided to start a business together. The venture materialized as Greetings from Jerusalem—a gift store and publishing production house, where Batya's passion for song composition found a new avenue of expression. Their professional partnership blossomed into a personal one, and they married several years later.
Alongside their business venture, Batya and Barry led a Jerusalem-based congregation for many years, touching countless lives with their faith and commitment. As recording artists and teachers, they have traversed the globe, ministering in many nations, and hosting a TV program called Roots and Reflections, which further extends their outreach.
In the wake of the Intifada in the late 1980s and early 1990s, and witnessing the increasing hardships within Israeli society, Batya and Barry felt a deep calling to offer relief. Thus, Vision for Israel was born in 1994 out of their desire to help others. Their love for their community was manifest in the aid and support they provided to dozens of families who lost dear family members during this trying period. This was made possible through the generous donations they received from good-hearted donors who heard about their activities.
Today, Batya and Barry continue to live in Israel, finding joy in their three children and five grandchildren. Batya's story is one of faith, resilience, and unwavering dedication to the service of her community. Through her endeavours, she exemplifies what it means to live a life full of love, compassion, and unwavering faith.